Adequately protecting our employees
Occupational health and safety
A safe and healthy working environment not only forms a key part of our corporate social responsibility, but was also greatly important during the second year of the coronavirus pandemic. In addition to preventing workplace accidents, we focused on protecting our employees against infection and actively containing the pandemic.
---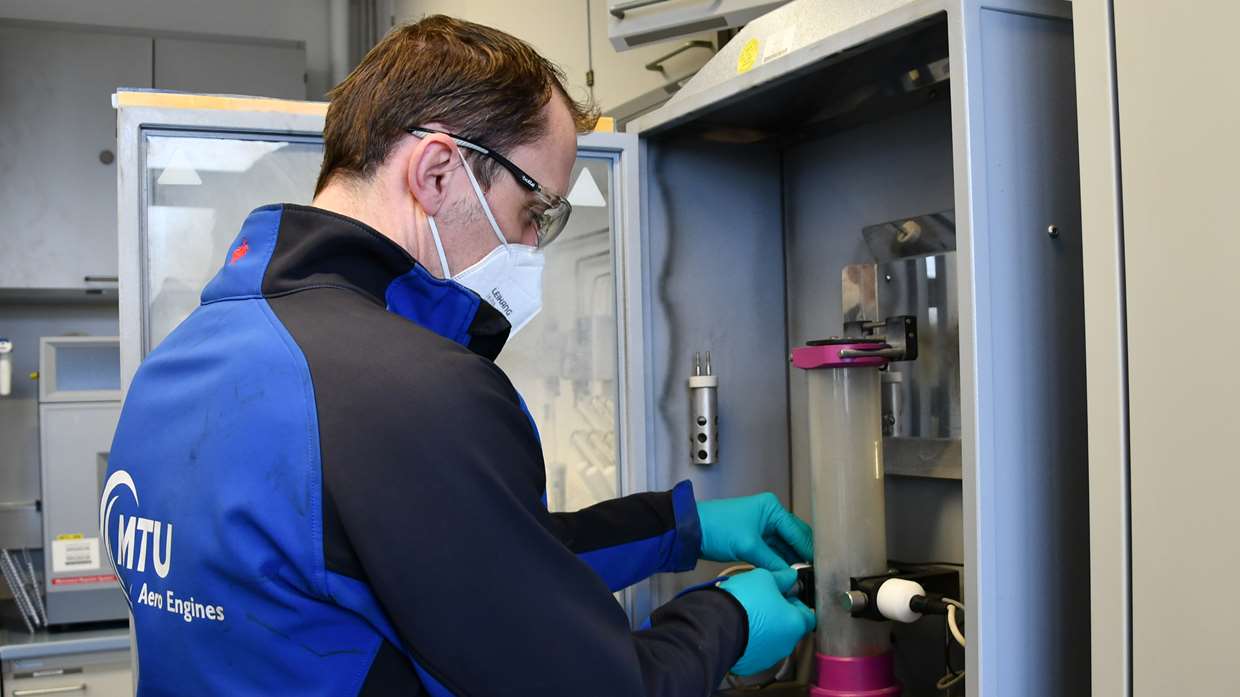 MTU places a great deal of importance on the safety of its employees. Occupational safety and employee health are enshrined as one of the key principles of corporate social responsibility in MTU's Group-wide Code of Conduct. Compliance with national statutory regulations on occupational safety is also embedded in the Code of Conduct as a mandatory minimum standard for all of our international subsidiaries. In addition, we have established an internal standard that lays down parameters, rules and KPI definitions applicable across all locations. A Group report on workplace accidents is submitted to the Executive Board each quarter. Our occupational safety approach is not centralized; local implementation addresses the requirements at each location. At the individual production sites, occupational safety is the responsibility of the site managers; occupational safety officers are appointed at the management level. Local technical departments take action on occupational safety issues on-site and report regularly to their site management. The workforce at the company's production sites in Germany, Poland and Canada is represented in locally organized occupational safety committees, the composition of which includes employee representatives.
Occupational safety forms part of our integrated management system (IMS) policy and is regularly reviewed and improved. At the European production sites, workplace regulations that are mandatory for all employees contain important safety rules pertaining to accident prevention, fire protection and what to do in the event of workplace or commuting accidents. The occupational safety management systems in place at the German sites are certified externally in accordance with the ISO 45001 international standard for occupational health and safety management systems. → MTU's current certifications Accordingly, 83.2% of the workspaces comply with an external standard; all workspaces in the company are part of our IMS based on the principle that "safety takes priority in what we do." This includes the workspaces occupied by temporary workers, who are included in occupational safety measures in the same way as permanent employees. At the new production site in Serbia, which is currently under construction, a management system based on the ISO 45001 standard is being implemented.
Accidents per 1,000 employees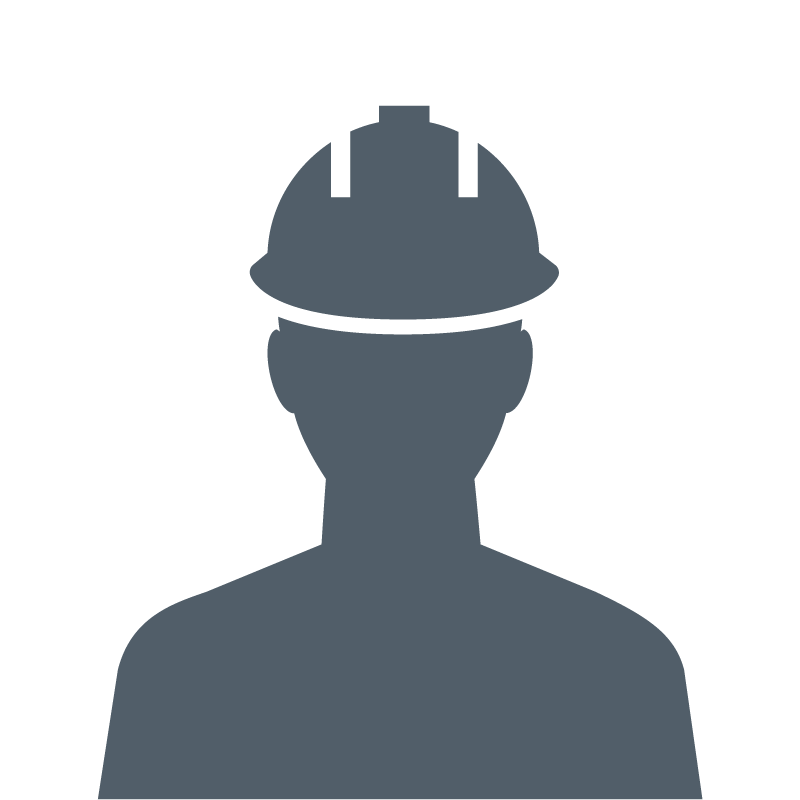 High level of safety: The number of reportable accidents per 1,000 employees in 2021 was—as in previous years—well below the industry average for the metal industry of 31 accidents.
We strive to prevent health and safety risks to our employees and third parties. In addition to the steps we are taking to protect against infection during the pandemic (the measures went into effect in 2021), we regularly assess workspaces for any risks and hazards they present for employees. If potential burdens or hazards are identified, we take measures to eliminate them or reduce them to a minimum. External ISO 45001 audits also review the risk assessments of workplaces and activities.
With the aim of permanently reducing the number of accidents and reaching a level of safety that aspires to prevent any accidents whatsoever, the local occupational safety officers record all accidents according to uniform criteria and investigate them together with the affected employees / temporary workers and their managers. Should the assessment reveal specific aspects pertaining to the cause of accidents, we will take further steps to increase safety precautions. In addition, the company has a system in place to record and evaluate near-misses at all production sites. We strongly encourage the workforce to report unsafe situations. Safety training at least once a year is mandatory for all employees throughout the Group; for production employees, it is sometimes held monthly. We train all employees and temporary workers on health and safety matters specific to working life at MTU when they first start working at the company. In addition, managers receive repeated mandatory training on occupational safety. First-aiders are appointed and obligated to attend a refresher course every two years. Additional functions are fire safety assistants and safety officers. The local technical departments carry out ongoing prevention work at the company's sites through training sessions and information campaigns. In the reporting year, training was conducted online as far as possible.
Accident figures at a low level
Accident-free and low-stress workspaces form part of our IMS policy. Each year, we define maximum tolerance thresholds at each location for workplace accidents (non-reportable workplace accidents entailing one to three days lost plus reportable accidents that entail more than three days lost; accidents while commuting are not included). The threshold ranged from 0 to 15 in 2021, depending on the location. Regrettably, we were not able to meet this threshold at two of our five production sites. However, the number of accidents remained at a low level. For the Group as a whole, a total of 70 accidents entailing lost days were recorded in the reporting year, which is more than in the previous year (50 accidents). This increase correlates with higher workloads compared to the first year of the pandemic (2020), which was heavily influenced by short-time/remote working and production interruptions. The Group-wide accident rate thus increased over the previous year: from 2.1 reportable workplace accidents per 1,000 employees (entailing more than three days lost) to 3.0. Overall, MTU still has a high level of safety compared to the average in the German metalworking industry (31.4 accidents per 1,000 employees, as recorded by Wood and Metal Trade Association—BG Holz und Metall in the data for 2020). As in previous years, there were no fatal accidents.
Workplace accidents and days lost GRI 403-9

 

2021

2020

2019

Non-reportable workplace accidents (category 3, 1–3 days lost)

39

28

32

Reportable workplace accidents (category 4, more than three days lost)

31

22

47

Fatal workplace accidents (category 5)

0

0

0

Accident rate per 1,000 employees (category 4)

3.0

2.1

4.4

Days lost as a result of reportable accident (category 3+4)

820

679

1,226
The total days lost also increased as a result of the higher number of workplace accidents, totaling 820 days for 2021 (2020: 679 days). By contrast, the average ratio of accidents to days lost did not increase, but fell to 11.7 (2020: 13.8).
All accidents are recorded and evaluated. The analyses of accidents show that, overall, MTU has a very high level of technical and organizational safety with regard to its machines and equipment. The accidents that do occur are frequently related to behavior and less so to the operation of machines and equipment.
Further expand and improve protection concepts
The occupational safety specialists on-site derive proactive measures from regularly updated risk assessments, routine inspections of workstations, and audits in production and administration. We also use findings from such analyses and from the evaluation of existing workstations for the ergonomic and safe design of new workspaces—for example, the extension at the Hannover site. In addition, production employees at the headquarters in Munich were surveyed on the occupational safety measures implemented and their perception of risks and hazards. The results will be taken into account in, for example, the selection of personal protective equipment and in future communication measures. A full 94% of respondents said they always or often feel safe in their jobs.
Further development efforts also focus on high standards in ergonomic workspace design. For this purpose, MTU has tested a new generation of exoskeletons in assembly, logistics and maintenance to see how well they ease the physical strain on employees in their activities. Regarding risk assessment, we have realigned the concept for recording mental stress in collaboration with occupational health management. In addition, the Rzeszów and Munich sites conducted evacuation exercises in the production facilities, as did the new site in Serbia, with exercises on the construction site for all third-party companies present and in the office for employees present. At the Munich site, we held our first action day on occupational safety aspects for apprentices and people in the dual vocational training program.
Employee health was of great importance in 2021 as well
In 2021, we again put extensive measures in place across all sites to protect our employees' health during the coronavirus pandemic. These technical and organizational measures applied both to the actual workstations and to daily workflow processes. The idea was to offer our employees the best possible protection against the coronavirus and minimize the risk of infection at work. To this end, we issued binding guidelines for all employees. These were in line with publicly announced measures and were set to be at least as strict as official limits, but were often stricter. The workforce was instructed on the applicable regulations on the occasion of the comprehensive amendment to the SARS-CoV-2 Occupational Health and Safety Ordinance.
As part of an ongoing in-house communication campaign, we are keeping employees continuously up to speed with important changes and processes, raising their awareness of infection risks, and appealing to their sense of personal responsibility. A coronavirus board, on which various functions of the company are represented, initiates company-wide regulations to protect employees. The board also ensures that all the sites in Germany coordinate with one another.
For the duration of the pandemic, we switched to mobile working, virtual conferences and alternating presence in the office to limit the number of employees present on-site at one time. We issued binding distancing and hygiene regulations for any unavoidable meetings of small groups requiring physical attendance as well as in communal areas and company restaurants. These included the wearing of protective masks especially in buildings outside an employee's normal workplace but also wherever a minimum distance of two meters cannot be maintained, for example in some areas of production. Over the past two years, MTU has issued around 1.25 million masks to employees. If necessary, we took additional workplace-related measures or individual measures to protect employees who belong to risk groups. The regular distribution of self-tests to employees supported the protection concept; in 2021, more than 380,000 self-tests were issued.
Largest vaccination campaign in the company's history
Since offering vaccinations within the company is an essential step in supporting nationwide vaccination efforts across the board, MTU joined the 2021 coronavirus vaccination campaign. Our medical teams administered a total of around 7,000 doses of vaccine in the form of first, second and booster vaccinations to employees. The campaign, which ran under the motto "We're rolling up our sleeves," is the largest vaccination campaign in the company's history to date. In addition, flu vaccinations during the winter months are a regular offering under the company's health management program. The offer also served to minimize the spread of influenza during the coronavirus pandemic.
Regular health offers
Health management also includes core initiatives such as a service at the German sites that covers occupational health and—at sites with a company doctor—emergency medicine and is responsible for general preventive measures. This service is available to all employees and temporary workers.
Counseling services offer employees and temporary workers support with maintaining their overall work performance as well as for mental health issues. In addition, all of our German locations offer supplementary in-house and external services. This includes in-house case managers, who provide advice for employees returning to work following a long absence, as a result of sickness or an accident for instance, to ensure that they get the best possible support with their reintegration. External providers offer a comprehensive support package for family-related matters. Additional benefits offered by MTU include fitness centers, which are run either in-house or by external partners, as well as physiotherapy and ergonomics training on-site; in 2021, the pandemic meant these offerings were either limited or online, or available only at certain times. A two-day online prevention program was conducted for apprentices.
Health rate

 

2021

2020

2019

Germany

 94.9%

 94.8%

 94.4%
Our employees outside of Germany can also take advantage of permanent health services. Employees in Vancouver, Canada, have access to a free Employee Assistance Program. It offers a wide variety of support services on topics such as financial planning for healthcare costs, mental health, and personal or family counselling, as well as advice on equipping workspaces in a way that promotes good health. MTU Aero Engines North America offers its employees health and welfare benefits in the form of various health insurances or workplace reintegration after a long period off work. At our site in Rzeszów, Poland, the basic medical services on offer include a doctor who is on-site once a week as well as psychological support as needed. In addition, employees can take part in an additional offer, which last year was the online project Together for Health.
By actively protecting the health of our employees, we can help fulfill this Sustainable Development Goal:
Decent work and economic growth
→ Learn more about our contribution to the SDGs of the UN's 2030 Agenda
---
Services & tools
---