Climate action and air pollution control at our sites
Emissions
We want to continuously reduce the greenhouse gas emissions and airborne pollutants resulting from development, manufacturing and maintenance work in our plants as a contribution to protecting the global climate and improving local air quality. With the ecoRoadmap, we are taking the first step toward making our site operations in Munich climate-neutral as of 2021.
---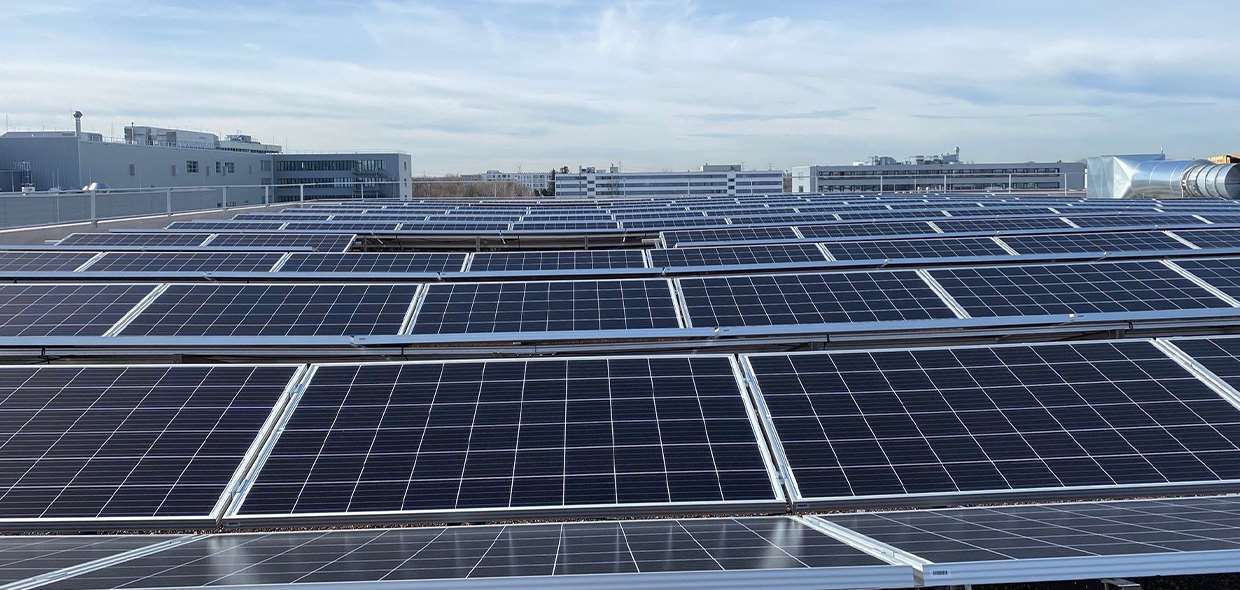 We are committed to the Paris Agreement and want to make our own contribution to limiting the warming of the Earth's atmosphere to a maximum of 1.5 degrees Celsius relative to the pre-industrial baseline. Along with alternative engine concepts and fuels for aviation, sustainable site operations are a pillar of our climate action activities. The greatest proportion of emissions with an effect on the climate occurs when our products are used. This is why the climate impact from use of our products is of particularly high relevance to us and forms the focus of our sustainability strategy. This is presented in detail in → Climate impact of aircraft engines.
We continuously assess greenhouse gas emissions related to the manufacture and maintenance of engines and modules at our plants according to the recognized international Greenhouse Gas (GHG) Protocol. Our aim is to reduce them permanently or arrange high-quality offsets of unavoidable carbon emissions by means of our ecoRoadmap. Of all the greenhouse gases that the Kyoto Protocol lists as having an impact on the climate—such as carbon dioxide (CO2), methane (CH4), nitrous oxide (N2O), hydrofluorocarbons (HFC), perfluorocarbons (PFC) and sulfur hexafluoride (SF6)—only the CO2 emissions are relevant for MTU site operations. Our carbon footprint is made up of direct greenhouse gas emissions (Scope 1) from sources owned by the company and of indirect greenhouse gas emissions (Scope 2) that come from the consumption of bought-in electricity and district heating. Upstream and downstream CO2 emissions, for example generated by suppliers or from business trips and transports in the external logistics chain, fall under Scope 3.
Our contribution to SDG 13
By reducing greenhouse gases, we can contribute to SDG 13 on "Climate action" and live up to our responsibility as a manufacturing company in the face of global challenges such as climate change. For us, this includes using a roadmap to align our site operations with the Paris Agreement.
Climate action

→ Learn more about our contribution to the SDGs of the UN's 2030 Agenda
Continuously reducing CO2 emissions
MTU aims to continuously reduce the greenhouse gas emissions resulting from development, manufacturing and maintenance work in its plants as a contribution to protecting the global climate. Targets for CO2 reductions are set at the site level. With the help of the Clean Air Industrial Site program at our headquarters in Munich, we wanted to reduce CO2 emissions by 25% (baseline year: 1990). The program was successfully completed in 2020. We were even able to exceed our original target with an overall reduction of 29%. We have adopted a follow-up environmental program to run through 2022, with reduction targets that are based on the requirements of the Munich Climate Pact. Other MTU sites have also launched environmental programs: Hannover has agreed on measures to be implemented by 2022, primarily to reduce gas and electricity consumption in machinery and building management. One target that the Ludwigsfelde site has set is reducing energy consumption by at least 1% annually by 2022. At the Polish site in Rzeszów, the Eco Facility 2025 initiative was established in the reporting year to promote environmentally conscious behavior and launch investment projects for technical solutions that will reduce energy consumption and the associated CO2 emissions.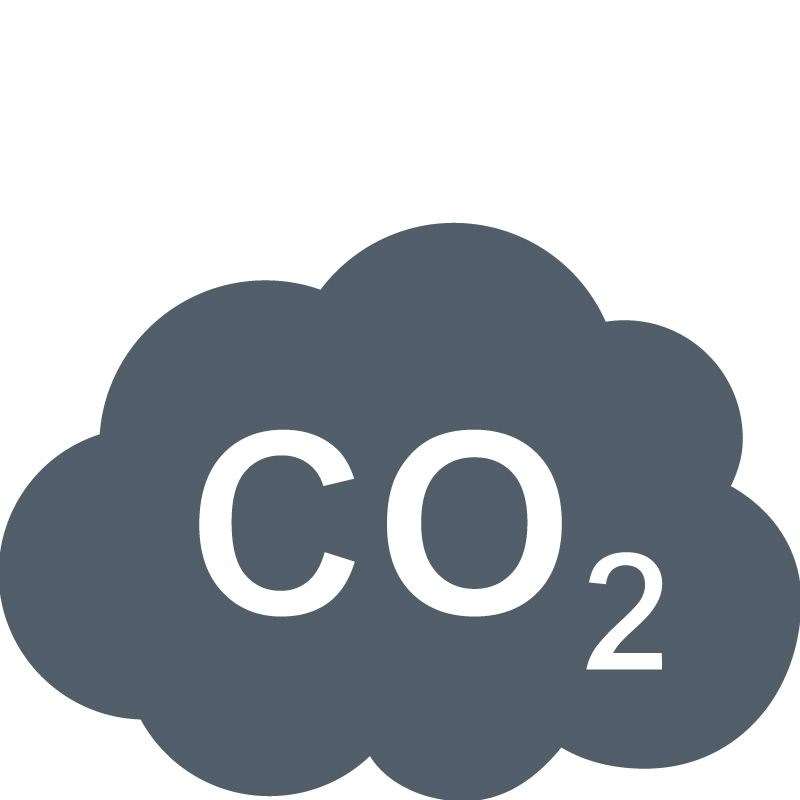 We successfully completed our Clean Air Industrial Site environmental program at the Munich site at the end of 2020. We not only achieved our reduction target of 25%—we exceeded it. In other words, we saved roughly half a million metric tons of CO2 through this program alone.
Examples of CO2 savings
Further increased use of well water for cooling purposes

Turning machines off instead of putting them on standby

Operating BHKW 2.0 cogeneration plant using biomethane

Using micro gas turbines
We are also committed to climate action in joint initiatives. Besides its commitment to the UN Global Compact, whose ten principles include environmental protection, MTU is also involved in several local initiatives. These include the Been-i Bavarian energy-efficiency network, the Munich Business Climate Pact, which has been in its second round since 2019 with the motto "More cooperation—more climate action," and the Bavarian Environment Pact, which was launched in 2020.
Our carbon footprint for 2020
In the reporting year, MTU generated 71,300 metric tons of CO2e emissions at its production sites. The amount of Scope 1 emissions was 35,600 metric tons of CO2e, while 35,700 metric tons of CO2e were attributable to Scope 2. Our Scope 1 emissions are caused mainly by the use of natural gas (which accounts for 28.5% of the overall carbon footprint) and kerosene (20.2%); our natural gas requirements are dependent above all on production volume, our kerosene requirement on the type and duration of test runs. The higher Scope 1 CO2e emissions are due to greater consumption of natural gas, as we commissioned two new buildings in Munich and Vancouver that use it for heating, and also switched off the heat recovery system in Munich for reasons related to the coronavirus. At 49%, use of electricity (Scope 2) makes up the largest share of CO2e emissions. Scope 2 emissions decreased in 2020 due to lower utilization of production capacity and increased use of mobile working. Our specific CO2e emissions amounted to 21.6 kilograms per production hour in 2020 (2019: 14.3).
CO 2 emissions (in t CO 2 equivalents) Scope 1 and 2 GRI 305-1, 305-2

 

2020

2019

2018

Total

71,300

73,900

72,300

Scope 1

35,600

33,100

32,800

Scope 2

35,700

40,800

39,500
---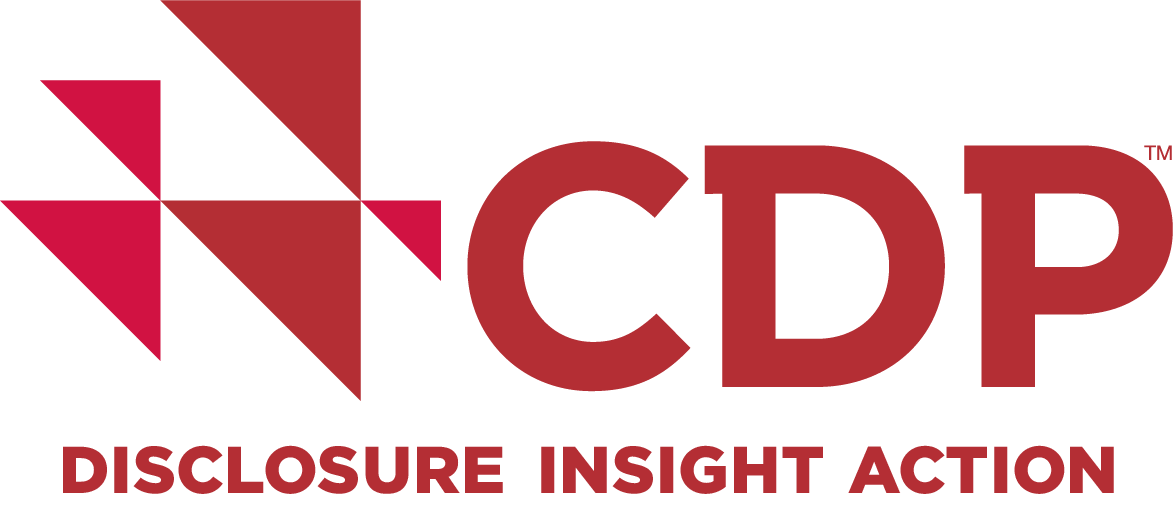 To make our company's environmental impact still more transparent, we take part in the annual assessment by the international non-profit organization CDP, which collects data on companies' greenhouse gas emissions, climate risks and climate strategies on an annual basis. In the reporting year, we greatly improved our score and achieved a B on a scale from D− to A+.
---
At the moment, we are exploring whether to publish climate-related risks and opportunities in accordance with the recommendations of the Task Force on Climate-related Financial Disclosures (TCFD) in the future. We present our position and the status of implementation here.
Emissions from the transport and logistics chain (excluding company vehicles) fall under Scope 3, for which we do not have complete data. The amount of CO2e emissions caused by business trips (travel by aircraft, train or rental car) in 2020 totaled 2,000 metric tons due to heavy restrictions on business travel.
CO 2 emissions (in t CO 2 equivalents) Scope 3 from business travel GRI 305-3

 

2020

2019

2018

Total

2,000

7,100

6,600

Emissions per employee

0.2

0.8

0.9
carbon-neutral kilometers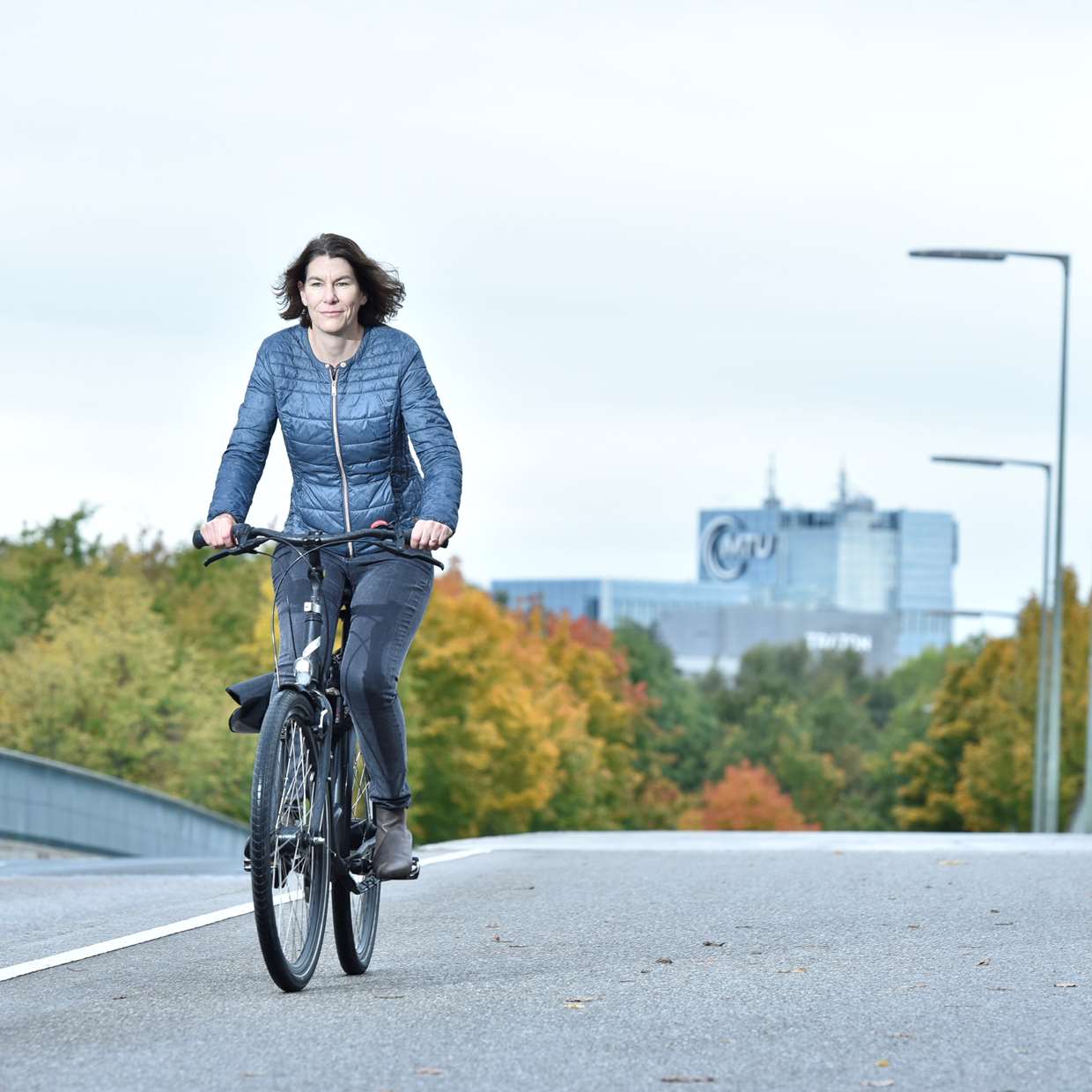 The MTU team pedaled to ninth place in Munich's 2020 city bike-a-thon. By participating, our employees avoided a total of 3.6 metric tons of CO2. Well done!
ecoRoadmap toward climate neutrality
We launched our ecoRoadmap for climate-neutral site operations in 2021, with the aim of achieving long-term climate targets for the whole of MTU by 2030. In the first step, an annual CO2 reduction of 6% (baseline year: 2019) is planned for the Munich site through a combination of efficiency and the purchase of sustainably generated energy; we arrange high-quality offsets of unavoidable emissions. This should make our main site climate-neutral starting as early as 2021.
By 2030, we plan to reduce CO2 emissions by a total of 60% compared with the 2019 baseline. The key to this lies in a sustainable reduction of consumption through more efficient use of energy. We will also take advantage of opportunities for sustainable on-site generation, for example through photovoltaics or geothermal energy (under review). MTU relies on environmentally friendly energy sources even when purchasing energy.
The first specific measures are to be defined and implemented in 2021. To this end, the project team not only looks at direct and indirect emissions, but also determines the relevant upstream and downstream site emissions in order to take them into account when setting the targets. These categories include employee mobility, logistics and business travel.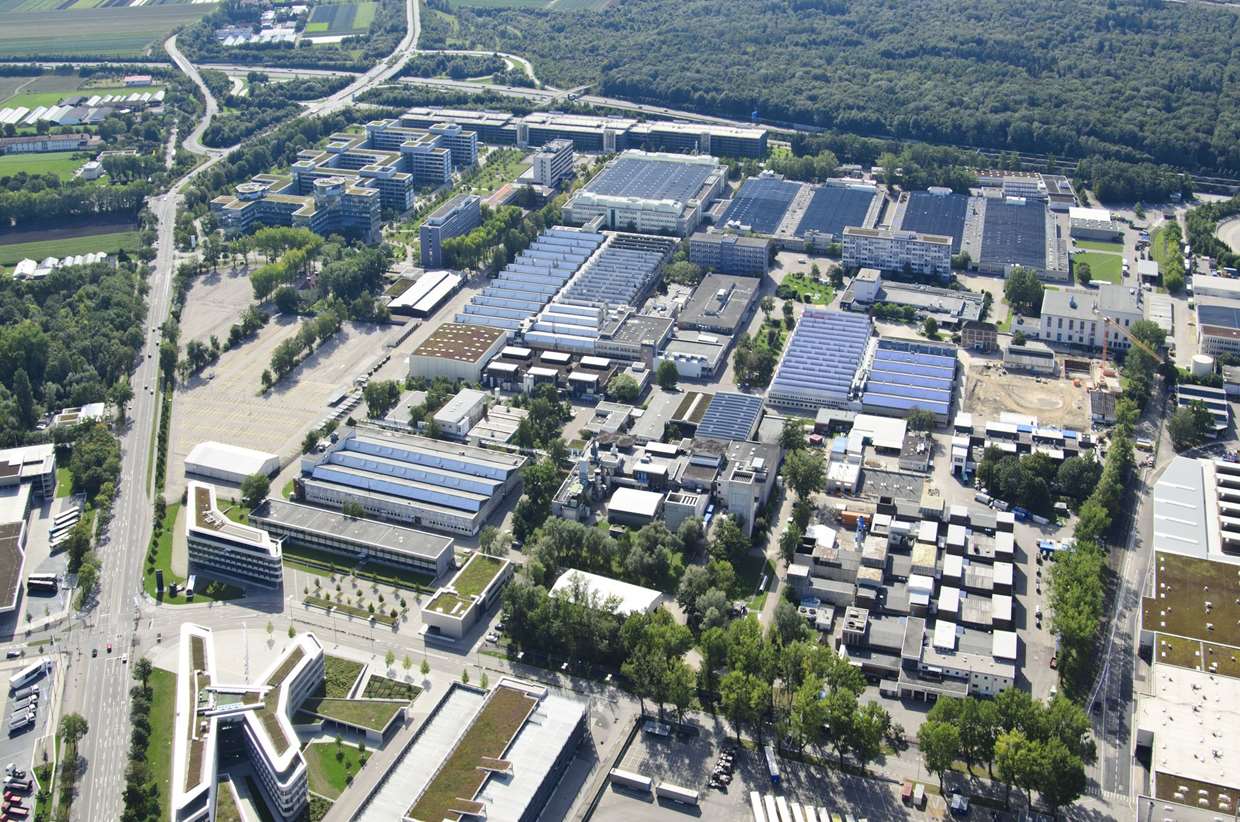 With its ecoRoadmap, MTU is pursuing the ambitious goal of reducing CO2 emissions at its Munich site 60% by 2030 compared with 2019 levels. That plant is also the company's largest, accounting for 58% of energy use for site operations.
→ You can find this film at https://youtu.be/WhHxNX4eF_I
Airborne emissions
The energy sources we use generate other airborne emissions aside from CO2 emissions. The use of kerosene, natural gas, electricity and district heating from fossil fuels causes the emission of carbon monoxide, nitrogen oxides, sulfur dioxide and dust. We aim to reduce these emissions as well. Generation of electricity and heat in our modern cogeneration plant at the Munich site, which went into operation in 2018, cuts emissions of nitrogen oxides by 80% and of carbon monoxide by 66% compared to its predecessor. At our production sites, absolute emissions for 2020 totaled 238 metric tons, which, as a function of production activities, were below the previous year's level. Nitrogen oxides accounted for the lion's share of these emissions (162 metric tons), primarily due to the use of kerosene in test runs.
Airborne emissions (in tons) Scope 1 and 2 GRI 305-7

 

2020

2019

2018

Total

238

266

244

Carbon monoxide (CO)

41

42

38

Nitrogen oxide (NO X listed as NO 2 )

162

184

167

Sulfur dioxide (SO X listed as SO 2 )

31

36

35

Particulates (dust)

4

4

4
---
Services and tools
---