2020 Sustainability Report
In the shadow of the coronavirus pandemic
Our 2020 business year
In the boom years leading up to 2019, airlines worldwide posted record sales—but now the global coronavirus pandemic has changed all that. Over the course of 2020, the number of flights shrank by 50 percent. Production of new engines took a steep downturn, as did demand for maintenance services. Fortunately, MTU performed better than its competitors in many areas, showing its economic stability, and, despite the difficult year, was able to press ahead with important plans, such as for innovative propulsion concepts for emissions-free flight, and new projects including our internal ecoRoadmap.
---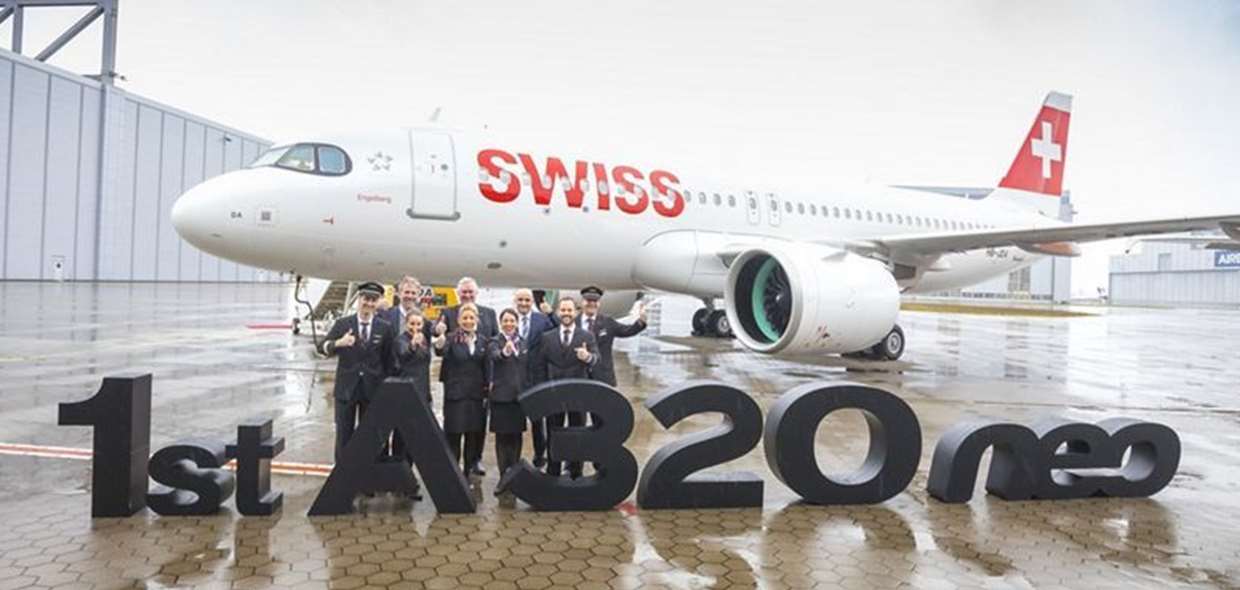 The coronavirus pandemic presented us all with unexpected challenges and caught us all off guard, resticting the way people and companies all over the world usually live and work. The aviation industry, and by extension MTU, has been hit especially hard, with things previously taken for granted now thrown into disarray. National entry restrictions, the mandatory wearing of masks, mobile working, new forms of collaboration, changes to logistics and production structures, legal requirements for occupational health and safety—the challenges we had to respond to were many and varied, and they still confront us. At the same time, we want to continue shaping our future, especially under these circumstances, and initiate new projects so that we will be fully capable of action as soon as the crisis is over: "Emerging stronger together from the crisis"—for partners and customers, and above all for MTU's success—is the motto under which we have set our current corporate objectives.
A year full of challenges
"Our swift and decisive action paid off. We coped well with the challenges associated with the coronavirus pandemic and the economic crisis that came with it, and also achieved respectable results in 2020. Now we're all pulling together to prepare for the return; we'll continue to use mobile working arrangements, as these will allow us to maintain our newfound flexibility." Reiner Winkler, Chief Executive Officer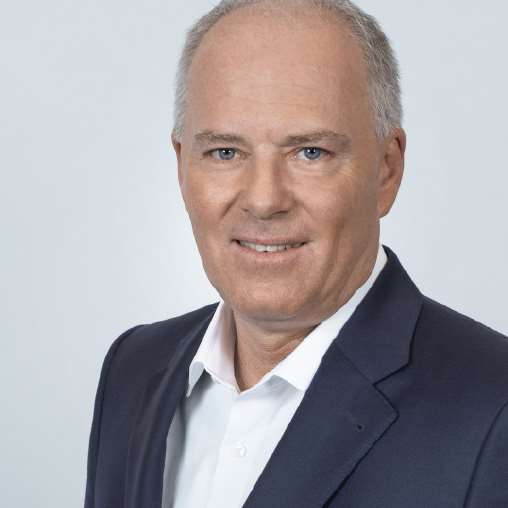 "We believe in the aviation industry and are convinced that the need, desire and freedom to travel will eventually return. When they do, MTU will be there as a reliable partner to customers worldwide, providing its products and services in the same capacity as before—but we'll be even more innovative, connected, digital and sustainable" Michael Schreyögg, Chief Program Officer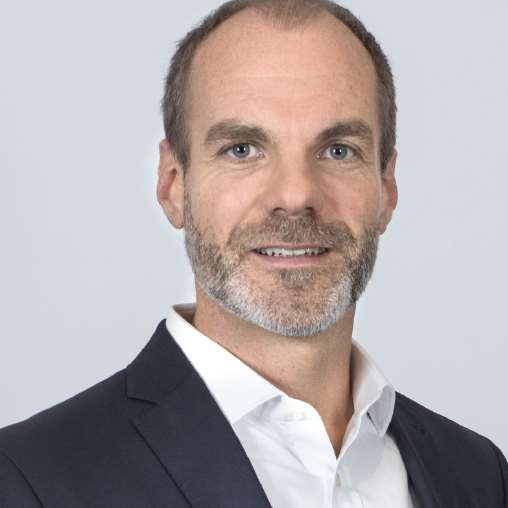 "Aviation is at an important threshold, and so is MTU. Despite the current crisis, our sights are still firmly set on our major goal of emissions-free flight. We are pursuing innovative and bold concepts, and in doing so we are also gaining society's acceptance of our business activities." Lars Wagner, Chief Operating Officer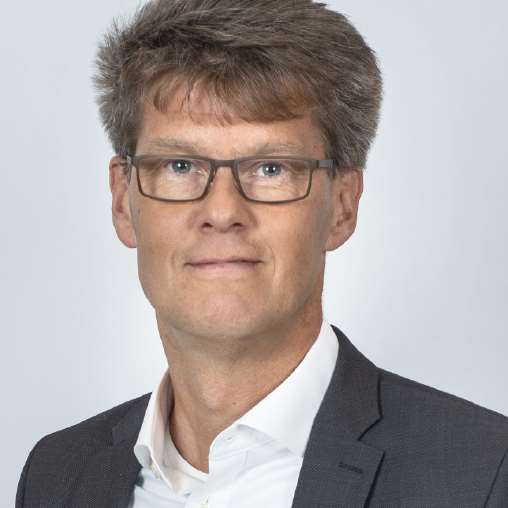 "Right now, investing in the future is more important than ever. Given the long development times in aviation, we remain undeterred in our efforts to advance and fund our work on the technologies needed for the next generation of aircraft. This is a balancing act in light of the economic crisis in our industry." Peter Kameritsch, Chief Financial Officer and Chief Information Officer
Our approach to the coronavirus crisis
We responded quickly, calmly and decisively to the demands of the pandemic: we showed the necessary flexibility, accelerated our digitalization processes and tackled the challenges with exemplary commitment from the entire workforce and our managers.
MTU temporarily suspended most of its activities at several European sites in April 2020. Besides being our response to the beginnings of an interruption in the supply of materials, this coordinated shutdown of our operations was a way for us to protect the workforce and help contain the spread of the pandemic. We did this in close cooperation with our customers and partners. We made sure that we were there for all stakeholders during this time and ensured our availability to handle important concerns. Wherever operations had to continue, appropriate precautions were taken to protect employees. The shutdown affected our production sites in Munich and in Rzeszów, Poland, as well as our maintenance operations in Hannover and Ludwigsfelde near Berlin. This enabled us to weather the first phase of the crisis calmly and collectedly and with great cohesion.
Following the suspension of operations, we resumed with short-time working arrangements at our German sites. The organizational and technical measures we have adopted to prevent coronavirus infections mean we continue to ensure high standards of protection for our employees' health on-site. To overcome the crisis resulting from the coronavirus pandemic, MTU took various financial measures in the reporting year to safeguard the company's liquidity. These included limiting dividend payments to shareholders for the 2019 business year to the legal minimum of 0.04 euros per share.
Our coronavirus protective measures for employees and workplaces at MTU are presented comprehensively under Occupational health and safety.
MTU's business performance in 2020
On balance, our key financial figures for the latest business year paint a respectable picture: Revenue totaled EUR 4.0 billion during the crisis, compared with EUR 4.6 billion in the previous year, and operating profit (EBIT adjusted) amounted to EUR 416 million (2019: EUR 757 million). Net income came to EUR 294 million (2019: EUR 538 million). The company's order backlog at the end of the year ran to EUR 18.6 billion (2019: EUR 19.8 billion). Since we recorded only postponements and hardly any cancellations, this is still a high level that in purely numerical terms will secure our capacity utilization for more than four years. Most of the orders are for the V2500 program and the geared turbofan engines of the PW1000G family, in particular the PW1100G-JM. The geared turbofan engine is also an important propulsion concept in our sustainable product development. Read more in the chapter Product stewardship under Climate impact and health effects of aircraft engines
Key financial data (in EUR m) > GRI 201-1

 

2020

2019

2018

Revenue

3,977

4,628

4,567

Earnings before interest and tax (EBIT, adjusted)

416

757

671

Income taxes

48

178

154

Earnings after tax (adjusted)

294

538

479

Capital expenditure on property, plant and equipment and intangible assets

327

479

273
We take a long-term approach to our company's success and our goal is to steadily increase shareholder value. Our commercial success generates added value for our stakeholders and contributes to society's prosperity and the economic development of the communities where our business activities are located. We offer attractive jobs in a high-tech industry and professional training as part of Germany's dual-track system. At the end of 2020, the MTU Group employed 10,313 people at fully consolidated locations around the world, with 324 young apprentices training. We are a major employer in the region at all major international locations. Our plan is to establish a new repair site in Serbia, where we will provide specialist aviation training based on the German dual-track system. We pay our employees attractive salaries. As a local investor and patron, we promote education and the academic landscape, for example by maintaining close ties to universities and colleges, especially in the regions where our sites are located. We invest in our locations and are continuing to expand our plants in Munich and Hannover. Through our innovative capabilities, we create upstream value chains and jobs in the supply chain. We work with almost 6,000 suppliers, mainly in Europe, and have defined mandatory sustainability standards for our cooperation with them.
We act as a responsible global corporate taxpayer and comply with applicable tax laws and regulations, enabling us to make a significant contribution to society at our sites in Germany and elsewhere. A binding Code of Conduct supports systematic compliance with legal and regulatory requirements throughout the Group. We promote ethical and transparent business practices and, in particular, do not use tax avoidance measures, such as the establishment of companies solely for this purpose. We have adopted a Group tax policy that establishes our principles, tax strategy and tax risk management in the company and defines our responsibilities. We report regularly in accordance with applicable regulations and requirements (e.g. IFRS, CBCR), thereby transparently disclosing our tax position.

Value added 2020 (in EUR m)
The value added statement shows that the wealth created by MTU amounts to a gross value added of EUR 4,064 billion for 2020. After deducting the cost of materials, depreciation, amortization and other expenses, net value added came to EUR 952 million. The lion's share of that (80.7%) went to our employees in the form of wages, salaries and other benefits, while the Group retained 6.5%. The proportion allocated to pay taxes levied by public authorities accounted for 9.9%. In the 2020 reporting year, we distributed a dividend limited to the minimum amount required by law to our shareholders (0.2%); this was one of the financial measures that MTU undertook to safeguard the company's liquidity in order to overcome the crisis. To give our employees an opportunity to provide MTU with additional liquidity and at the same time participate in MTU's success, we continued our annual employee stock option program in 2020.
Sustainability 2020@MTU
---
Services and tools
---