Interaction with society and politics
Stakeholder dialogue
Maintaining an open and constructive dialogue with our key stakeholders is essential for the success of our company. We provide them with regular updates about MTU's sustainability goals and our progress, and receive valuable feedback in return.
---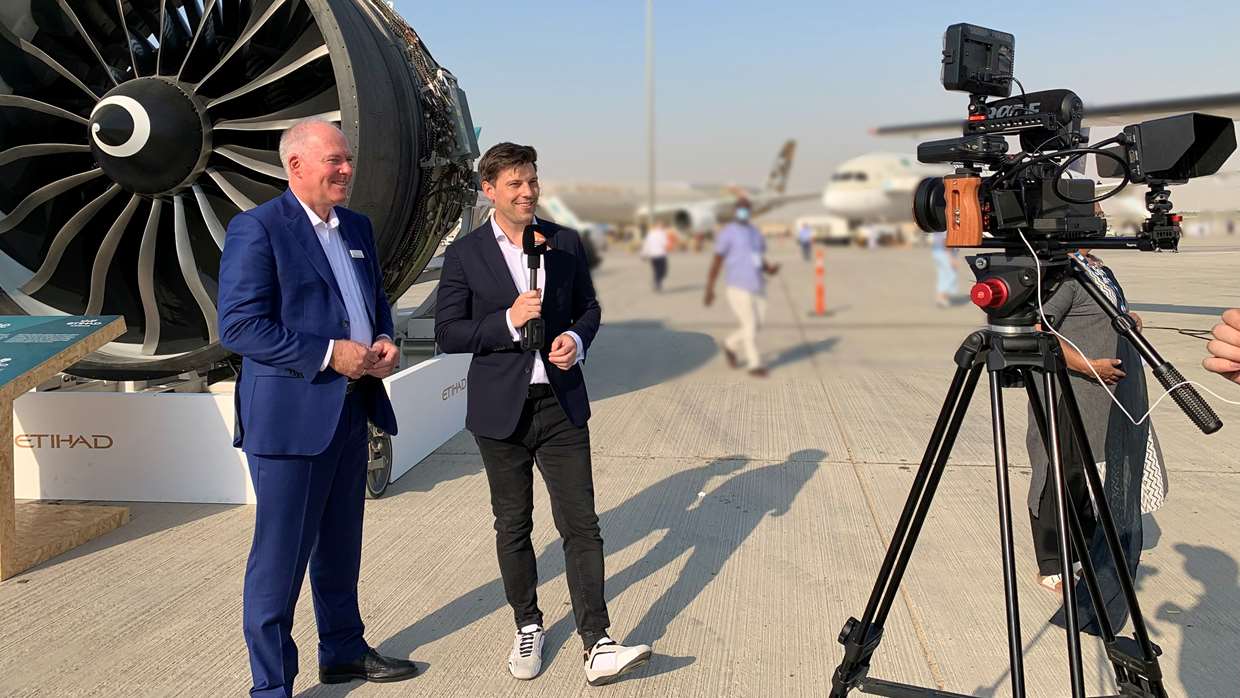 Particularly during this time of transformation and in light of the complex challenges facing us, we are keen to exchange knowledge and information, provide orientation and create transparency about our role in the sustainable development of society and the economy. The best way for us to achieve this is by conducting an open, proactive dialogue with our key stakeholders on a regular basis. This stakeholder dialogue increases confidence and trust in MTU, raising acceptance for our business activities. It also gives us the opportunity to respond to suggestions, expectations and feedback, act on new topics in good time and thus better assess how our business activities affect society and the environment → Materiality analysis. Developing and improving an open, regular dialogue with stakeholder groups is part of our Sustainability Program 2025+.
MTU stakeholder groups
Stakeholders are individuals, groups or organizations that have a regular relationship with MTU. Our key stakeholders are employees, customers, business partners, suppliers and shareholders. We are also in continuous dialogue with scientists, researchers, analysts, journalists, politicians, associations, NGOs, employee representatives, neighbors and communities.
Employees
| | |
| --- | --- |
| Topics | Forms of dialogue |
| Health and safety | MTUnet (Social Intranet) and contact (employee magazine) |
| Career and advanced training opportunities | Employee surveys (PulsCheck) |
| Compensation and benefits | Need-based information from the HR department |
| Work-life balance | Dialog and information events |
| Diversity and equality of opportunity | Company suggestion scheme |
| Co-determination | Individual consulting sessions |
|   | Online learning portal |
|   | Welcome on Board program |
Business partners and customers
Topics

Forms of dialogue

Product quality and safety

Voice of the customer

Sustainable technologies

Trade fairs

Product fuel efficiency

Corporate communications media channels

Human rights

Compliance
Suppliers
| | |
| --- | --- |
| Topics | Forms of dialogue |
| Product quality and safety | Supplier portal |
| Environmental protection | Audits |
| Responsible sourcing | Supplier surveys |
| Compliance with MTU standards | Supplier Days |
Capital market
Topics

Forms of dialogue

Product innovation/eco-efficiency

Annual General Meeting

Responsible corporate governance

Conferences and roadshows

Human rights

Investor discussions

Compliance

Trade fairs

Climate protection

Ratings

Risk management

Financial communications

Supplier management
Science and research
| | |
| --- | --- |
| Topics | Forms of dialogue |
| Developing new technologies | Joint research projects |
| Promoting research and teaching | Work in MTU centers of excellence |
| Networking between industry and research | Trade fairs |
| Study of engineering and scientific disciplines | Visits from university student groups |
| Recruiting | Presentations/discussions at universities |
Media
| | |
| --- | --- |
| Topics | Forms of dialogue |
| Innovation and technologies | Press releases |
| Aviation sector/eco-efficiency | Press conferences and briefings |
| MTU as an employer | Plant tours |
| Financial issues | Internet / social media |
| Site development | Trade fairs |
| Compliance | Studies |
Region
| | |
| --- | --- |
| Topics | Forms of dialogue |
| Social commitment | Community partnerships |
| Climate protection | Internet / social media |
| MTU as an employer | Plant tours |
| Site development | Stakeholder survery |
| Compliance | Museum open house days |
Politics and public agencies
Topics

Forms of dialogue

Developing and promoting technology

Parliamentary evening

Climate protection, eco-efficiency

Plant visits

Political frameworks and regulations

Trade fairs

Mobility concepts

Political discussions

Site development

Background talks

Demographic change

Visits by political delegations

Globalization

Compliance
Associations and organizations
| | |
| --- | --- |
| Topics | Forms of dialogue |
| Eco-efficiency | Meetings and committees |
| Promoting innovation and technology | Participation in forums and events |
| Economic and labor policies | Studies |
|   | Expert discussions |
|   | Cooperations with NGOs |
Topics and dialogue formats
We provide information about the challenges, developments and technologies relating to sustainable aviation. Our focus is on achieving zero-emission aviation with novel propulsion concepts in the long term. Among the key topics for 2021 were climate action in the aviation industry and the environmental impact of emissions during flight, emissions-free flight as a long-term goal, sustainable aviation fuels (SAFs), and the reduction of CO2 emissions in production. We also reported on social topics such as human rights—particularly in the supply chain—as well as diversity, our employees' human capital, and New Work topics like hybrid working.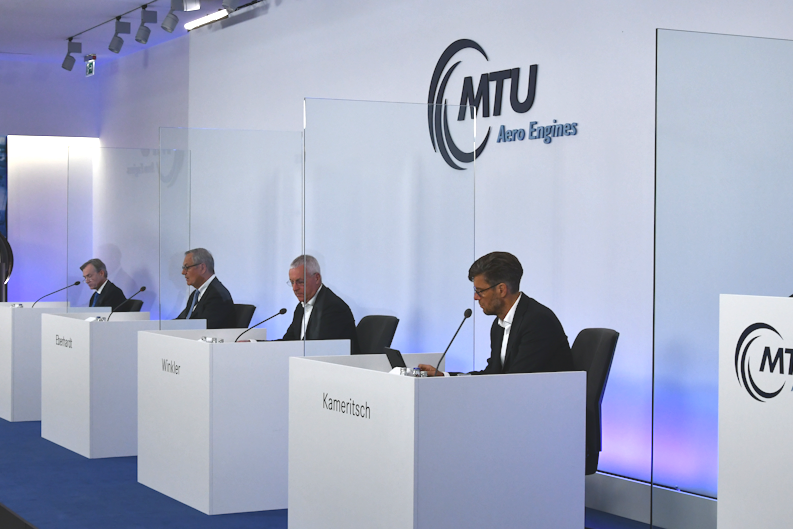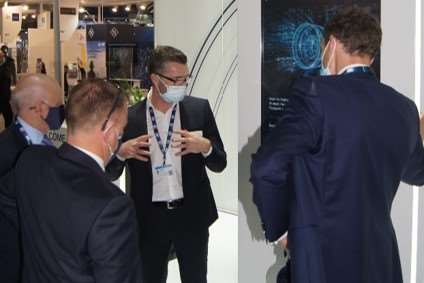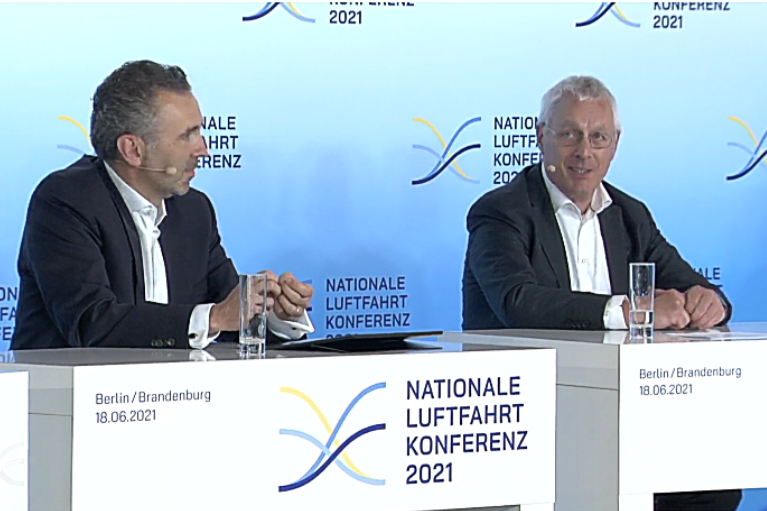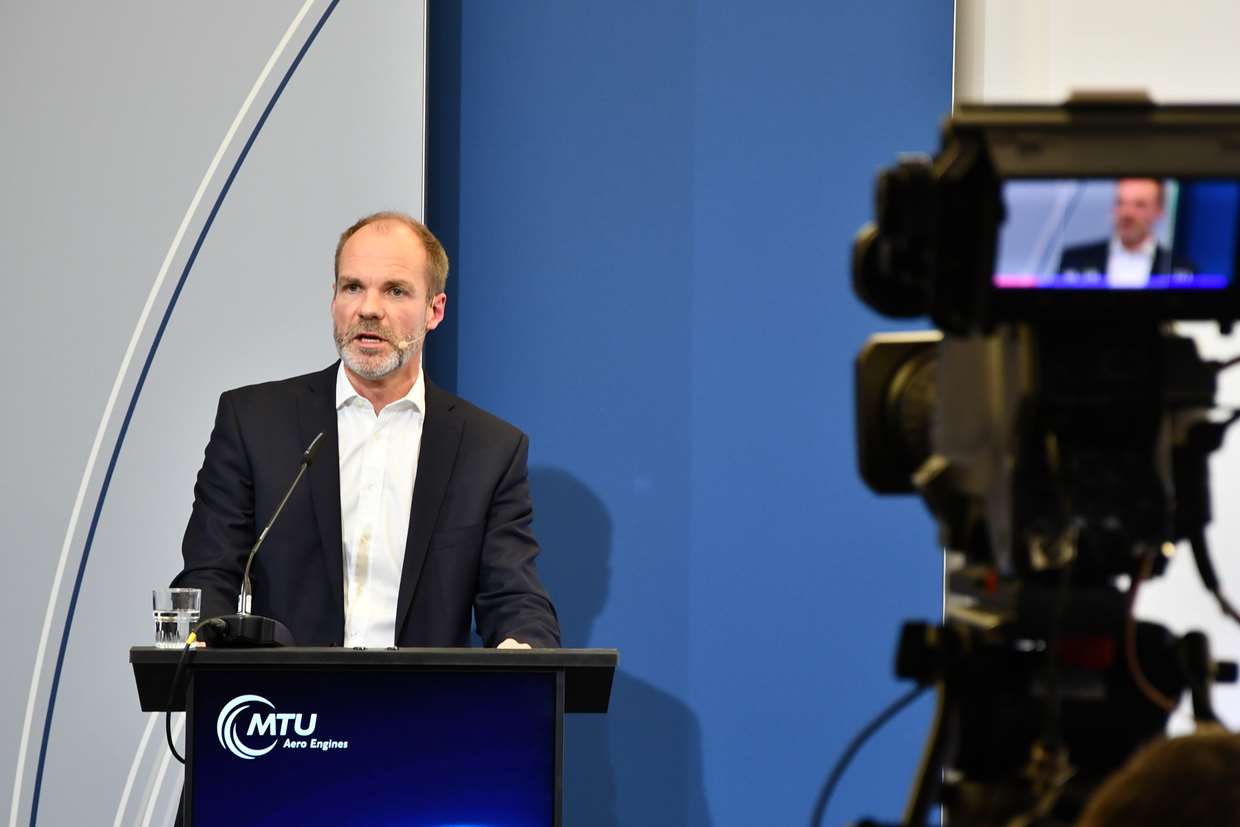 Communication with our stakeholders takes place over various channels and platforms so we can incorporate their interests and feedback. This dialogue is mostly tailored to the target group or a specific topic. We pursue this dialogue regularly, with the actual frequency determined by the need for communication and/or information.
We give our employees the opportunity to provide feedback and to participate. Through regular surveys such as our PulseCheck mood barometer, we gather the prevailing attitudes and opinions among employees in this time of dynamic change. → More information about feedback opportunities under Collaboration & leadership. Special formats such as Ideation Challenges let us gather employee ideas about certain topics. → More information under Research & development. We have established channels for specific sustainability topics on our social intranet.
Our social media posts increasingly feature such content, and we are gradually expanding our cross-channel communications. At the end of 2021, MTU channels had some 103,000 followers, and this figure continues to rise. We have frequently reported on sustainability topics on all channels using the hashtags #climateprotection #TakeOffToZero #sustainability #sdg #zeroemission. Overview of our social media channels
At our locations, we pursue a direct dialogue with the general public—for instance with community representatives, neighbors and other interest groups—with a view to providing information about the potential effects of our business activities on our immediate environment.
Reliable informationen for the capital market
We aim to provide comprehensive and reliable information about MTU as a sustainable investment. To this end, our investor relations team is in regular dialogue with investors and analysts, for example at the annual Capital Markets Day, roadshows and the Annual General Meeting. We also offer insight into our sustainability strategy and performance, for example in relation to climate action, via the CDP rating. Through a material increase in sustainability management, we want to successively enhance our ranking in key sustainability ratings. We already provide information about climate-related risks and opportunities for our business model through CDP. For the future, we are looking to achieve more detailed reporting in accordance with the recommendations of the Task Force on Climate-related Financial Disclosures (TCFD).
Political dialogue: Centrally coordinated representation of interests
MTU takes no party political position as a matter of principle. We purposely cultivate relationships with parties and factions on certain topics, as aviation is affected to no small degree by political decision-making, especially at the national and European levels. Our key points of contact include elected representatives and decision-makers from ministries at the state, federal and EU levels as well as from subordinate authorities and the German Armed Forces. To ensure transparency and adherence to external and internal regulations, MTU's political dialogue is managed centrally by the Group Representation Office of the Corporate Communications department. In 2021, the main topics of the dialogue were emissions-free flight, sustainable aviation fuels, production and infrastructure, and promoting innovation. We pursue our industry-specific interests through memberships in various professional associations. → Overview of our memberships in the GRI index under Organizational profile

We do not make any financial or in-kind donations to political parties. All interactions in the political arena are carried out in compliance with the applicable legal and regulatory requirements and with our Code of Conduct, and must be granted central approval. Donations to political parties or party-affiliated organizations are generally subject to approval by the Supervisory Board. Mandatory requirements are stipulated in our compliance management system and Code of Conduct, including those relating to donations, sponsorship, customer events, in-house events, hospitality and corporate gifts. Compliance with these rules and regulations is the responsibility of the relevant manager in each case and is ensured by means of an internal monitoring system.
We publish contacts with politicians on an ad hoc basis, e.g. on the occasion of site visits. These days, many politicians themselves also report on visits and contacts. MTU has instituted a self-imposed "quiet period" of six weeks prior to elections, during which visits from or events with elected representatives or candidates are prohibited so as not to offer them a public platform.
MTU welcomes the creation of a Lobbying Register in accordance with Germany's Lobbying Register Act (LobbyRG). This stipulates that since the beginning of 2022, all organizations and companies that lobby the German parliament and federal government for representation of interests must be registered. We believe that transparency is a prerequisite for trust when it comes to representation for interests and the political process. MTU appears on the Register under entry number R02076.
We support our employees' right to pursue voluntary or political causes as private citizens. However, our employees are bound by the rules relating to conflict of interest laid out in our Code of Conduct. When it comes to private voluntary or political causes, we in no way pursue MTU's corporate interests. → Donations & sponsorship → Compliance
---
Services & tools
---