Successful 2021 business year
MTU Aero Engines
MTU Aero Engines AG is Germany's leading engine manufacturer. The Group offers solutions for the entire aircraft engine lifecycle—from development to production to maintenance. All MTU's products and services are characterized by innovative and sometimes unique approaches.
---
MTU's history
of MTU; its predecessor BMW Flugmotoren GmbH was founded in Munich in 1934. Since then, it has established itself as a key partner in the engine industry.
Revenue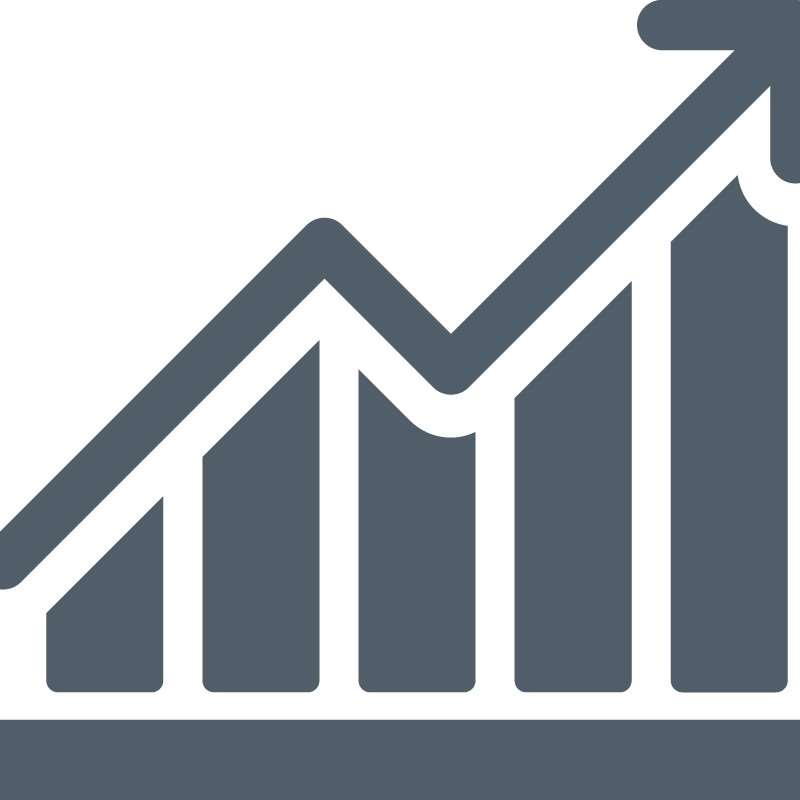 billion euros were recorded by MTU for the 2021 business year,
another year marked by the
coronavirus pandemic.
MTU worldwide
sites give MTU a presence in important markets and regions. It is headquartered in Munich, Germany.
the MTU Family
employees were working at
MTU's fully consolidated sites
around the world at the end of 2021.
MTU Aero Engines is Germany's leading engine manufacturer and an established global player in the industry. We design, develop, manufacture, market and support commercial and military aircraft engines in all thrust and power categories and stationary gas turbines. Operating affiliates all over the world, MTU has a local presence in major regions and markets and is headquartered in Munich, Germany.
In the commercial engine business, we have content in all thrust and power categories, from propulsion systems for business jets and engines for narrowbody aircraft with geared turbofan technology to the world's most powerful engines. The company is a valued and trusted partner to all of the big players in the industry: GE, Pratt & Whitney and Rolls-Royce..
In the maintenance business, MTU Maintenance is the world's largest independent provider of commercial engine MRO (maintenance, repair and overhaul) services in terms of sales. The primary focus is on providing support for engines in which we are a risk- and revenue-sharing partner. We are the leading global provider of maintenance and repair services for the V2500, the engine powering the current Airbus A320 family of aircraft. MTU Maintenance also offers repair solutions for a wide variety of different engine types.
In the military arena, MTU is Germany's industrial lead company for practically all engines flown by the country's military. We deliver the enabling technologies, develop and manufacture engines and engine components, and provide logistics support.
MTU's OEM (original equipment manufacturer) segment covers new commercial engines, including spare parts, and the whole of the military sector. The MRO (maintenance, repair and overhaul) segment comprises all commercial maintenance activities
MTU Aero Engines worldwide
MTU's business performance in 2021
In 2021, MTU once again demonstrated its resilience in times of crisis. Despite the ongoing coronavirus pandemic, the company can look back on a successful business year. Revenue totaled EUR 4.2 billion, compared with just under EUR 4 billion in the previous year, and operating profit (EBIT adjusted) amounted to EUR 468 million (2020: EUR 416 million). Net income (adjusted earnings after tax) came to EUR 342 million (2020: EUR 294 million). Order backlog reached a new record high of EUR 22.2 billion at the end of 2021, following EUR 18.6 billion the year before. This further underlines MTU's future viability. Most of the orders are for the V2500 program and the geared turbofan engines of the PW1000G family, in particular the PW1100G-JM.
Key financial data (in EUR m) > GRI 201-1

 

2021

2020

2019

Revenue

4,188

3,977

4,628

Earnings before interest and tax (EBIT, adjusted)

468

416

757

Income taxes

84

48

178

Earnings after tax (adjusted)

342

294

538

Capital expenditure on property, plant and equipment and intangible assets

384

327

479
We take a long-term approach to our company's success and our goal is to steadily increase shareholder value. Our commercial success generates added value for our stakeholders and contributes to society's prosperity and the economic development of the communities where our business activities are located. We offer attractive jobs in a high-tech industry and professional training as part of Germany's dual-track system. At the end of 2021, the MTU Group employed 10,508 people at fully consolidated locations around the world, with 349 young apprentices training. We are a major employer in the region at all major international locations. In Serbia, we are establishing a new repair site, at which we will provide specialist aviation training based on Germany's dual-track system. We pay our employees attractive salaries and offer a broad range of perks. As a local investor and patron, we promote education and the academic landscape, for example by maintaining close ties to universities and colleges, especially in the regions where our sites are located. We invest in our locations and are continuing to expand our plants in Munich and Hannover. Through our innovative capabilities, we create upstream value chains and jobs in the supply chain. We work with around 5,900 suppliers, mainly in Europe, and have defined mandatory sustainability standards for our cooperation with them.
We act as a responsible global corporate taxpayer and comply with applicable tax laws and regulations, enabling us to make a significant contribution to society at our sites in Germany and elsewhere. A binding Code of Conduct supports systematic compliance with legal and regulatory requirements throughout the Group. We promote ethical and transparent business practices and, in particular, do not use tax avoidance measures, such as the establishment of companies solely for this purpose. We have adopted a Group tax policy that establishes our principles, tax strategy and tax risk management in the company and defines our responsibilities. We report regularly in accordance with applicable regulations and requirements (e.g. IFRS, CbCR), thereby transparently disclosing our tax position.
Value added 2021 (in EUR m)
The value added statement shows that MTU's corporate performance amounts to a gross value added of EUR 4.271 billion for 2021. After deducting the cost of materials, depreciation, amortization and other expenses, net value added came to EUR 1.068 billion. The lion's share of that (80.1%) went to our employees in the form of wages, salaries and other benefits, while the Group retained 4.4% for future investments. The proportion allocated to pay taxes levied by public authorities accounted for 6%. MTU shareholders benefitted from the company's good result by receiving a dividend of EUR 2.10 per share. Our employees have the opportunity to share in MTU's success through the company's annual employee share program.
---
Services & tools
---