Working environment & corporate culture
Collaboration and leadership
Good cooperation and reliable leadership are important pillars of our success. We encourage the commitment of our employees and support our managers in their responsibility. In this way, we strengthen cohesion within MTU.
---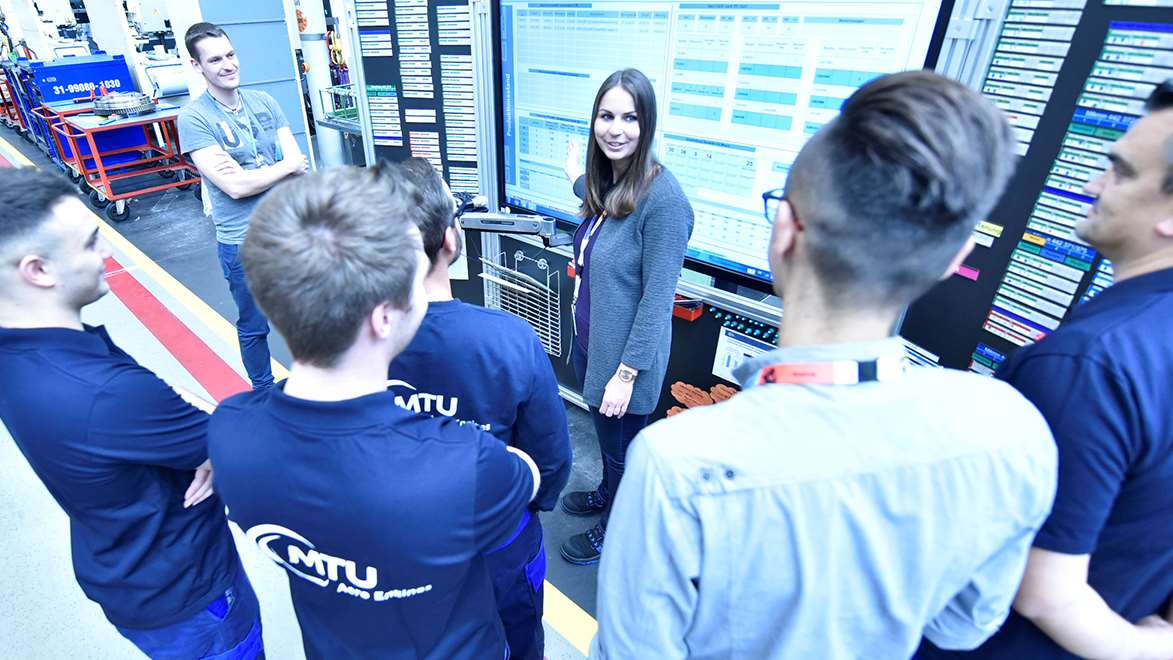 Recent years have shown that MTU's performance is very high, even in challenging times. This is due not least to our employees' exceptional commitment. That is why we rely on a respectful leadership culture in which we support our employees' commitment, acknowledge outstanding performance, promote hybrid working arrangements and actively welcome feedback. We offer our employees opportunities for long-term personal development, embrace diversity and inclusion, and protect our employees' health and safety.
Our goal is to strengthen confidence in MTU and in leadership and further pave the way to a successful future. We rely on a culture that is open to change in order to deal with accelerated developments such as digitalization or pressing challenges such as climate change. Further developing our corporate culture is an overarching MTU goal for 2022. We encourage hybrid working in various projects—from the design of modern workplaces and opportunities to new forms of collaboration and sustainable knowledge management. With the introduction of the workday® IT tool, we are consistently driving forward the digitalization of the HR processes in place between our employees, managers and human resources.
Employees at MTU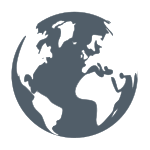 The commitment and skills of our global MTU team are key success factors and allow us to look to the future with confidence. Together, we have overcome the crisis and are now going into the beginning our ascent.
Our HR strategy
Responsibility for employment issues lies with the Executive Board. The CEO is also the Director of Labor Relations. MTU's human resources department sets policy in line with our corporate strategy. It also assists in efforts to achieve our long-term corporate and growth targets. The full Executive Board receives regular reports on human resources policy. Responsibility for successful implementation lies with local human resources departments and the respective technical departments and managers.
The aim of our HR strategy is to address changes and developments in the world of work that are relevant to MTU and position the company as an attractive and sustainable employer for existing and new employees alike. As a best-in-class employer, we create the conditions for profitable corporate growth, a pillar of MTU's strategy. In our case, that means we act in an employee-oriented manner with an increasingly diverse workforce, overcome increasing complexity with confidence, and are present on the German and international labor markets as an attractive employer.
Our global MTU team
At the end of 2021, our workforce comprised 10,508 employees at all fully consolidated sites, a slight increase on the previous year (10,313). At 93.4%, the majority of MTU's total workforce was employed in Europe, with 83.2% of the total workforce in Germany. The share of the workforce in North America was 6.6%. We are committed to long-term employment contracts. The proportion of permanent employment contracts at MTU is traditionally very high (93.7% for 2021).
Staff turnover GRI 401-1

 

2021

2020

2019

No. of employees that left the company

609

385

289

Turnover rate (%)

6.8

4.2

3.4
In view of the economic crisis during the coronavirus pandemic, we had to initiate measures to adjust our human resources capacity. A reduction of 10–15% was envisioned by the end of 2021, which we will achieve for example by reducing the number of temporary workers, allowing fixed-term contracts to expire, offering part-time work, offering older employees a phased reduction of their hours as they approach retirement, and leaving vacant posts unfilled. This is reflected in a higher turnover rate of 6.8% (2020: 4.2%). The degree of loyalty to our company remains high, with an average length of service of around 15 years (Germany, active workforce).
Employee groups GRI 102-8

 

2021

2020

2019

Blue collar workers

 47.3%

 48.5%

 49.5%

White collar workers

 52.7%

 51.5%

 50.5%

Employees on temporary contracts

664

634

865

Apprentices

349

324

293

Temporary agency staff

286

180

395
Principles of our social responsibility
As an employer, we show responsibility toward our employees, protect their rights and requirements, and create long-term, secure employment on the basis of corporate social responsibility. Our social and labor standards are defined in a Group-wide Code of Conduct and incorporate:
Observance of human rights

Equality of opportunity in the workplace

Dealings with suppliers, customers and business partners in industrial relations

Collaboration with employee representatives and labor unions

Entitlement to appropriate remuneration

Occupational health and safety

Employee training and development
The reporting procedures in the event of suspected breaches of our Code of Conduct, statutory requirements, plus our internal company guidelines and our principle of zero tolerance are described under → Compliance and → Human rights. Details of the anti-discrimination measures we take can be found under Human rights. As a signatory to the UN Global Compact, we are committed to observing its principles of respect for human rights and equal treatment in the workplace, We are also committed to fair working conditions in accordance with the International Labour Organization's (ILO's) core labor standards.
MTU protects employees' rights and safeguards their freedom of association through the Code of Conduct. When drafting employment contracts, we observe national statutory requirements, collective agreements such as collective bargaining agreements, as well as internal company agreements. Managers ensure that company agreements are implemented and observed on a day-to-day basis in their areas of responsibility. In 2021, 92% of the people employed by the company were covered by collective agreements (e.g. collective bargaining agreements), a figure that stood at 80% worldwide in the same year.
The relationships we form with our employees are based on respect and trust and we take their concerns into account: in accordance with the German Works Constitution Act (Betriebsverfassungsgesetz), MTU's sites in Germany have works councils that maintain regular, open and trust-based dialogue with management. The German sites also have a Group works council that handles Group-related issues. At the company's sites in Poland and Canada, elected employee representatives support the interests of the workforce in dealings with management. In addition, the interests of employees are represented on the Supervisory Board, where seats are filled on the basis of parity.
Further strengthen leadership & commitment
The MTU leadership values ("We transform, we empower, we create trust") form a shared basis for managers' values and conduct and shape our leadership culture. They promote collaboration at all levels, provide orientation and formulate expectations for leadership behavior. The past two years in particular, with the challenges posed by the coronavirus pandemic, have underscored the importance of our leadership values—especially the value "We create trust" against the backdrop of hybrid working models as well as more individual responsibility and creative freedom for our employees. We thoroughly prepare and train our managers for their tasks and constantly provide them with inspiration. These offers are detailed under Employee development.
PulseChecks gauge the current mood
Index value for commitment & leadership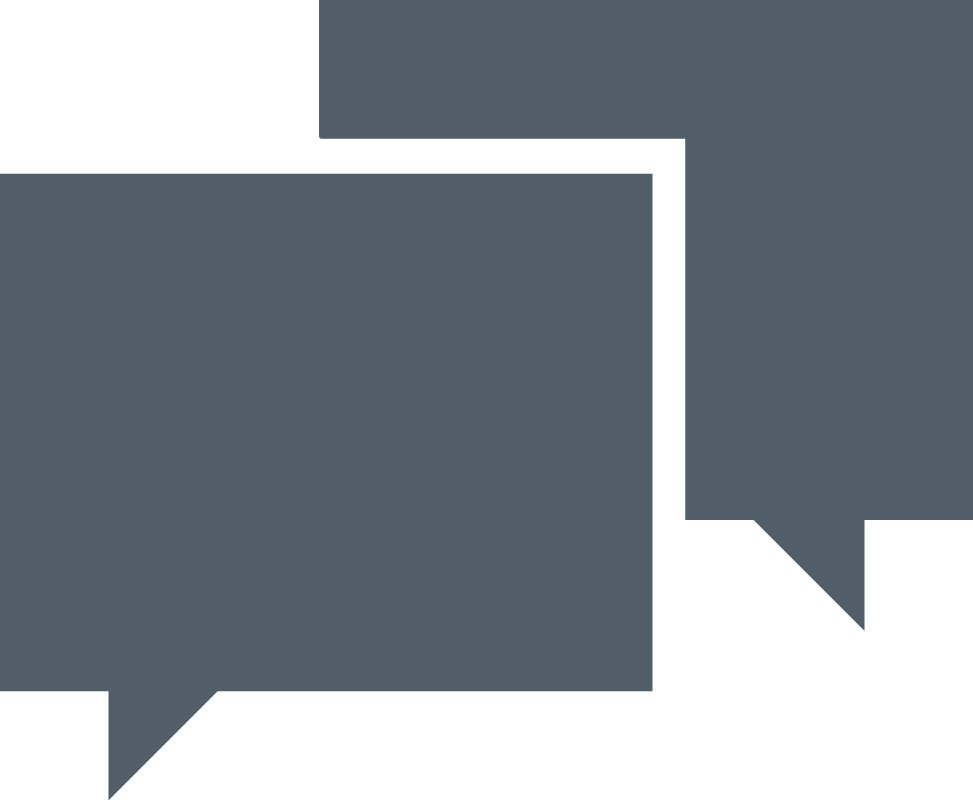 We had set ourselves a target index value of at least 75% from the three PulseCheck mood barometer surveys. Although we fell just short of this target, we consider the result to be good in view of the ongoing pandemic situation in 2021.
We carry out an employee survey at regular intervals at all of our larger locations to provide important impetus for the company's ongoing development. We see this as an important yardstick for successful collaboration and leadership. We use the PulseChecks survey format at regular intervals to determine the current mood in the organization at the German sites. All employees are surveyed on various topics such as commitment, information, leadership, team, perspective and mobile working. The feedback on the topics of commitment and leadership is incorporated into an index value; this was taken into account as an ESG-relevant (ESG=environmental, social and governance) indicator for the Executive Board's variable compensation for the first time in the 2021 business year. The index value includes the agree responses ("Agree fully" to "Agree somewhat"). The value across all three PulseChecks was around 73% of the responses, which we see as a good result given the pandemic situation. In addition, 90% of employees reported a high level of trust and confidence in MTU.
We also conduct regular surveys at our sites outside Germany, such as MTU Aero Engines Polska. Feedback was particularly positive regarding collaboration and communication in hybrid working models, communication between management and employees in new formats, and health and safety offerings.
Moreover, further employee involvement forums are established at our sites around the world. These range from works meetings in Germany and townhall meetings in the United States, to special instruments such as leadership feedback and team barometers, to formats such as a regular dialogue with the Executive Board on selected current issues. We use our idea management system to obtain and evaluate improvement suggestions from employees. In 2021, the participation rate was 23.6%. In addition, we regularly initiate an in-house Ideation Challenge on predefined tasks in order to utilize the ideas of our employees. The ideas and concepts submitted are evaluated by a jury. We take particularly promising suggestions and test their potential and feasibility in projects in our Inno Lab, an in-house MTU innovation hub.
Everyone gets individual feedback
We have established a consistent methodology for feedback and for evaluating performance at all levels of the hierarchy, from senior managers to employees included in collective bargaining agreements. The performance criteria are based on corporate, center or departmental objectives and are designed to measure how employees and managers contribute to reaching these objectives. Goal attainment is discussed during the year in milestone meetings and at year-end in goal attainment meetings. All managers undergo performance reviews to evaluate achievement of their personal targets, and in 2021, 97.2% of all MTU employees worldwide received a regular appraisal of their performance (at least once a year).
Our awards in employer rankings
In comparative analyses with other companies, MTU again received several awards in 2021: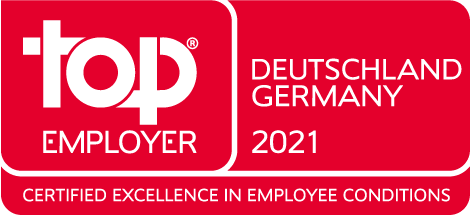 TOP Employer Germany

Germany's most attractive employers (Universum)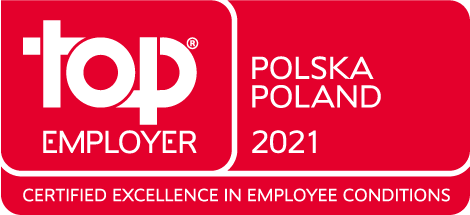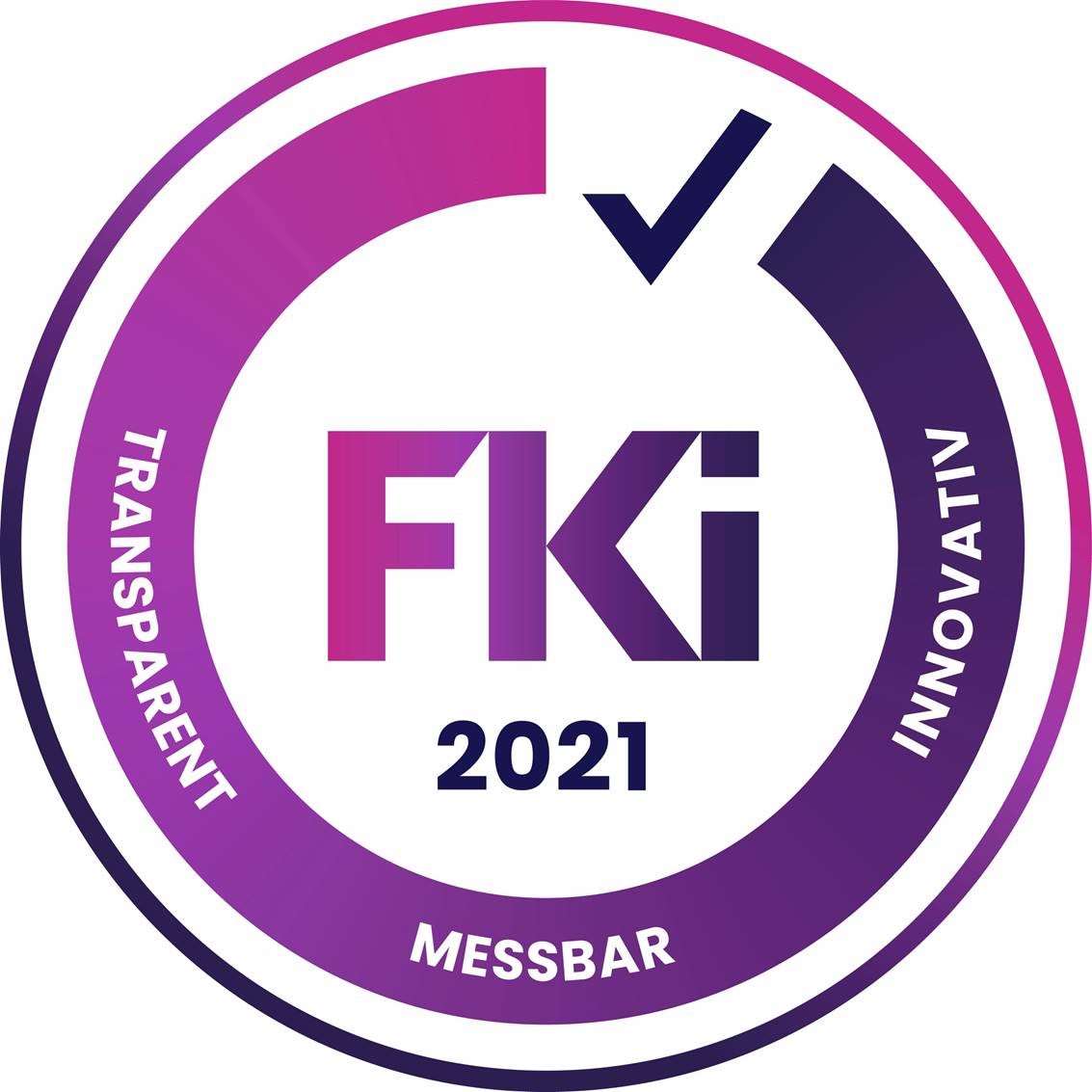 Women's Career Index

Top Company on Kununu
Attractive compensation and benefits
For us, fair wages are part of an appreciative and respectful approach. Our employees' right to appropriate remuneration is enshrined as a pillar of MTU's Code of Conduct. Employee wages at all our locations are above the legally stipulated local minimum wage. We reexamine our remuneration structures regularly.
MTU ensure that employees receive competitive remuneration that reflects their performance, regardless of gender or other characteristics against which discrimination occurs. The remuneration of pay-scale employees in Germany is based on collective bargaining agreements. Variable compensation for senior managers is tied to MTU's long-term performance.
We offer a broad range of additional perquisites. In addition to the statutory obligations, in Germany these include accident insurance, profit-sharing, family-related services, mobility benefits, a healthcare service and training opportunities. In addition to the employer's contributions, all employees can make a personal contribution to the company pension plan. At our international locations we offer a range of benefits such as private life insurance, health insurance and retirement planning support.
Social benefits in 2021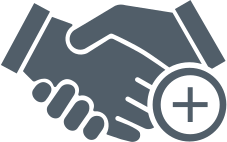 In addition to their salary, we offer our employees a wide range of social benefits such as a company pension scheme, in which we invested EUR 13 million.
We enable our employees to share in the company's success. Each site does this using different regulations and programs. For our German sites, we offer an annual employee share program (participation rate 2021: 40.3%), with which we also aim to strengthen the entrepreneurship of our employees and their loyalty to us. Some of our international locations offer their own long-term bonus schemes, as in Rzeszów (Poland), or award annual bonuses, as is the case in Vancouver (Canada).
---
Solidarity fund helps with short-time working
During the pandemic-related economic crisis, we continued to employ people on short-time working at our German sites in the first half of 2021. Because short-time working can lead to cases of particular hardship among colleagues, at the start of the pandemic MTU set up a solidarity relief fund worth EUR 4 million. The Executive Board and well over 90% of senior management waived a significant slice of their variable remuneration to the benefit of the fund. This solidarity fund enabled us to provide financial support to employees and alleviate particular cases of hardship.
---
We recognize the specific needs and various life phases of our employees and offer various options for individuals to shape their working hours and how their work is organized. These include, for example, a range of part-time models, mobile working and sabbaticals. This way, we create attractive conditions at MTU and help our employees achieve a better work-life balance.
Alternative working arrangements (Germany) GRI 102-8, 401-3

 

2021

2020

2019

Part-time employees (in %)

7.4

7.6

7.4

Employees on parental leave

478

416

395
Our initiatives include
Flexible working hours and flextime accounts

Wide variety of part-time working arrangements

Educational leave

Mobile working

Teleworking

Sabbaticals

Part-time work for older employees

Parental leave

Job sharing

Support for families (advice on arranging childcare, care services)

Collectively agreed leave to look after children and relatives in need of care

Collectively agreed time off for special personal occasions (e.g. wedding, change of residence, deaths in the family)
Through good collaboration and trust-based leadership, we promote the following Sustainable Development Goals:
Quality education
Gender equality
Decent work and economic growth
→ Learn more about our contribution to the SDGs of the UN's 2030 Agenda
---
Services & tools
---