2018 Sustainability Report
2018 Sustainability Report
Foreword by the Chief Executive Officer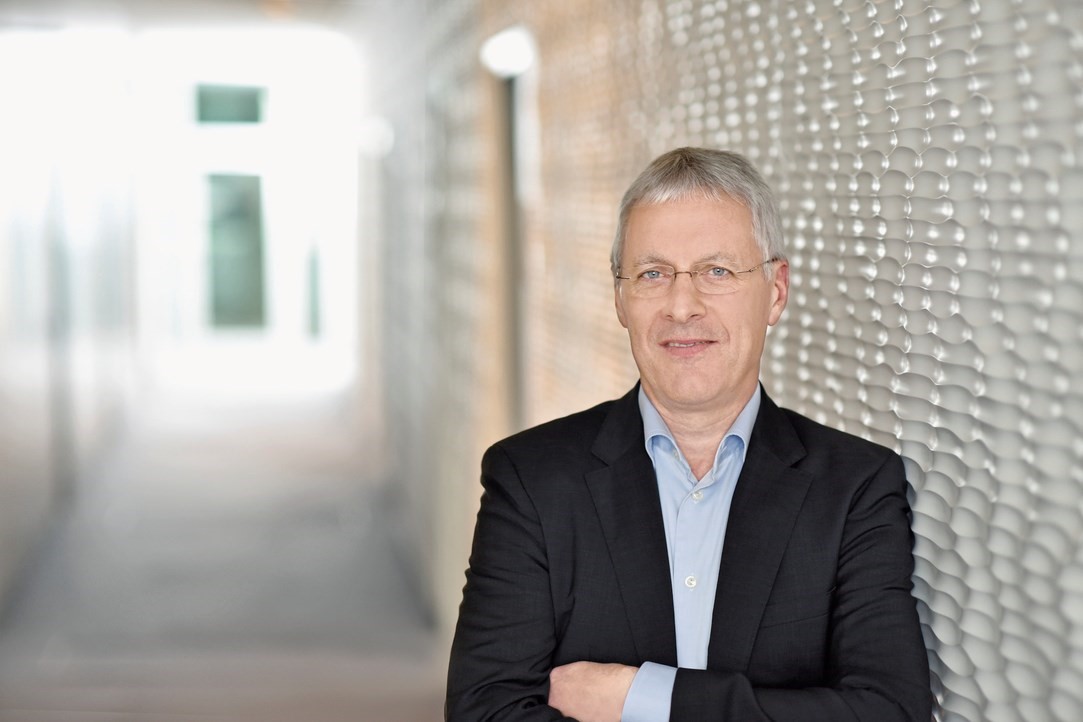 Reiner Winkler
Chief Executive Officer
MTU Aero Engines AG
Dear readers,

Climate protection is a much-discussed topic in our society. The question of what we can do for the climate is now more pressing than ever. MTU has been working on solutions for the aviation industry for many years now, and we believe that 2018 was another year of great progress on our journey to sustainable aviation.
Take our Clean Air Engine Agenda as an example, where we're working to reduce aircraft engine CO2 emissions by 40% and noise emissions by as much as 65% by the year 2050. We completed the first stage of this ambitious project with the launch of geared turbofans, which fly with MTU technology on board. And we're already hard at work on the second generation of these propulsion systems, making them even quieter, more efficient and more environmentally friendly. Concluding the ENOVAL program in 2018, for which we had joined forces with a number of partners to conduct important technology research, was another major step. The results were promising and we were able to demonstrate the operational feasibility of numerous new technologies. At MTU, our aim is to improve the environmental performance of aircraft engines, but our highest priority is still on product quality and flight safety.

Our focus on product stewardship notwithstanding, sustainability at MTU goes beyond climate protection and safe flight operations. As signatories to the UN Global Compact, we are committed to upholding its ten principles. The compact presents sustainability as an extremely multifaceted concept, covering such topics as conserving resources in industry, offering fair working conditions and equal opportunities for all employees, upholding principles of compliance in business activities, and taking responsibility for the products that a company brings to market.

We conduct our business in a sustainable manner and support the Sustainable Development Goals of the UN's 2030 Agenda. From the 17 Sustainable Development Goals, we have opted to pursue the eight to which MTU can contribute, including Quality education, Climate action and Responsible consumption and production. In this sustainability report, we provide information about the specific actions we take to support each of our chosen Sustainable Development Goals.

Conserving resources is one of our basic production principles. With additive manufacturing, a method comparable to 3D printing, we are currently establishing a new, tool-free production process for metallic components. Given its potential to supplement and perhaps eventually even replace conventional energy- and material-intensive manufacturing processes, we plan to continue to expand our use of additive manufacturing over the coming years. Over and above such lighthouse projects, we ensure that our production shops employ efficient processes that are as eco-friendly as possible.

We understand that sustainability encompasses the entire value chain and for this reason, we also hold our suppliers accountable. We expect them to comply with the social and environmental standards defined in our Code of Conduct, which is informed by the ten principles of the UN Global Compact. We have further strengthened MTU's internal compliance organization and created a new Compliance Officer function for the company. Responsible international trade is an important compliance issue for us, which is why we have established an organizational unit specifically for this purpose. With the meticulous inspection obligations we have instituted, we aim to ensure we observe all the applicable legal requirements for the national and international movement of goods.

Alongside climate change, a second great challenge we face in this day and age is digitalization. We recognize the opportunities that digital transformation presents and we are actively pursuing them in more than 300 digitalization projects across MTU. Leading a company into the digital future has economic advantages and provides an opportunity to make processes and technologies more sustainable.

Against this backdrop, the training and development of our employees also plays an important role. To establish a more innovative working environment and promote employee development, this year we defined and introduced a set of explicit MTU leadership values for the first time. "We transform, we empower, we create trust" are the guidelines that underpin our management culture—the culture with which we want to lead MTU successfully into the future.

In this report, we provide you with an in-depth look at MTU's sustainability activities. I hope it makes for a stimulating read!


Yours sincerely,

Reiner Winkler
Chief Executive Officer

MTU Aero Engines AG
---