Sustainable governance
Sustainability strategy and organization
We have fleshed out a Group-wide sustainability strategy and integrated it into our corporate processes. This allows us to continuously drive forward progress on topics that are important to us. We have established a sustainability management system, which we recently improved after putting it through an internal review.
---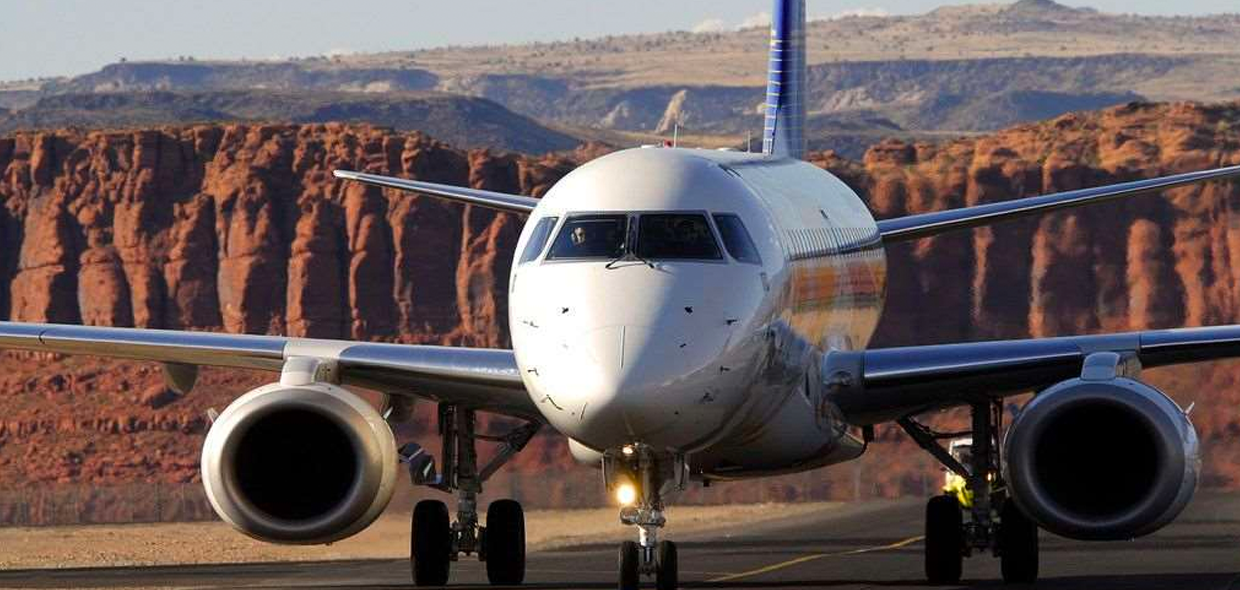 We are obligated to maintain responsible corporate governance and we incorporate sustainability to ensure our long-term business success. In the process, we consider not only economic but also ecological and social aspects along the value chain, and maintain continuous dialog with our stakeholders. The Executive Board conducts MTU's business activities with responsibility toward its employees and toward society as well. To that end, sustainability is enshrined in our annual corporate objectives as a strategic goal. Our sustainability strategy addresses the global challenges and stakeholder requirements that MTU's business faces. Climate change, mobility, urbanization and resource scarcity are important drivers of our industry.
We create products, services and innovations that add value for our customers, keep us competitive and contribute to the sustainable development of society and the environment. With our propulsion solutions, we aim to make sustainable mobility concepts feasible. These support airlines in ensuring the high safety standards of aviation, improving their energy and emissions footprint and reducing aircraft noise.

That is why product stewardship is the cornerstone of our sustainability strategy, which addresses the topics of product quality, flight safety, fuel efficiency, CO2 emissions, noise emissions and innovations. Another key element that is highly relevant to MTU and its stakeholders is a steady increase in shareholder value. This has positive effects on numerous sustainability topics. Some of those included in our comprehensive sustainability strategy are compliance, employee concerns, environmental protection, supply chain and corporate citizenship.
Our contribution to the SDGs
The UN's Sustainable Development Goals (SDGs) express a responsibility to the future that we as a company support. We are committed to the SDGs of the 2030 Agenda and want to support them. The Agenda aims to realize a total of 17 SDGs with 169 secondary objectives through partnerships in politics, industry and society. We have actively examined the SDGs and analyzed which of them we can contribute to with our business activities and actions. As a result, we have identified eight that are of particular importance to us and as a responsible company, we plan to work towards fulfilling them.
Quality education
Gender equality
Decent work and economic growth
Industry, innovation and infrastructure
Responsible consumption and production
Climate action
Peace, justice and strong institutions
Partnerships for the goals
→ Learn more about our contribution to the Sustainable Development Goals (SDGs)
MTU Code of Conduct
Our company is steeped in tradition and has a strong foundation of values. One key tool for embedding sustainability across the organization is our Code of Conduct. It defines clear standards for behavior within the company as well as toward stakeholders such as customers, suppliers, authorities and business partners. Our Code of Conduct is binding for all employees, managers and members of the Executive Board. It was developed and rolled out jointly by the Executive Board and the Group works council.
Key topics of the Code of Conduct
In addition, the MTU Principles outline the core values—such as fairness, respect and appreciation—that govern our actions. One of these Principles neatly summarizes our commitment: "MTU takes a proactive approach to its responsibility toward the environment and society."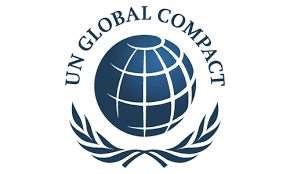 from 159 countries have entered the UN Global Compact. One of them is MTU. They undertake to work continuously on improving the social and ecological impact of globalization.
Global standards
We see the ten principles of the UN Global Compact, which we joined in 2011, as a guide to responsible corporate governance. As a signatory, we are committed to respecting human rights, ensuring fair working conditions, protecting the environment and preventing corruption. We strive to continuously improve the way in which we implement these principles across the company.

We take direction from the following global standards and guidelines on sustainability topics:
UN 2030 Agenda and Sustainable Development Goals (SDGs)

UN Universal Declaration of Human Rights

Principles of the UN Global Compact

Core labor standards of the International Labor Organization (ILO)

German Corporate Governance Code
Sustainability management
We have integrated sustainability management into the organization across the entire MTU Group, and in 2018 we conducted an improvement project in which we reviewed its processes and responsibilities before updating our internal rules and regulations. In the spring, the Corporate Responsibility (CR) Steering Committee was replaced by the CR Board. This body is responsible for the operational implementation of CR management on behalf of the Executive Board. In a review planned for 2019, we will determine whether the changes have had the desired effect. Through the CR management system, we monitor our sustainability strategy, performance and goals. As the system's decision-making authority, the CR Board draws its members from the tier-1 senior management team. Key corporate functions of the company are represented on the Board, and we have also added operational[j1] functions to the previous makeup of the Steering Committee so that the CR Board may address sustainability topics within the company more effectively. The CR Board meets several times a year and is responsible for driving the topic of sustainability forward at MTU. In the financial year 2018, the CR Board met seven times. The CR Board is in charge of CR activities in the MTU Group and implements relevant actions and initiatives. It reports regularly to the Executive and Supervisory Boards. If needed, representatives from further operational functions are invited to the meetings. A central CR coordination team manages Group-wide sustainability activities, overall CR management, communication with stakeholders about sustainability topics, and reporting on CR issues. It also works with an interdisciplinary CR team to draw up decision papers for the CR Board.


An important role in the operational implementation of the strategy is played by the CR divisional coordinators: they work with experts in their disciplines to develop goals and measures, implement them, and take responsibility for monitoring their progress. In collaboration with the managers and experts in their business areas, the divisional coordinators are heavily involved in shaping the strategic focus of their respective CR goals and developing these goals over time. CR management officers at the sites support the CR divisional coordinators and the overall CR coordination team. By implementing this organizational structure, we ensure that sustainability is embedded throughout the entire company in all relevant topics (→ Materiality analysis).
Risk management

We integrate sustainability risks into our internal control system, and map and evaluate them using defined processes. MTU has established a Group-wide integrated risk management and control system, based on the leading international COSO II ERM Framework standard, with which it manages risks and opportunities for its business. The system also takes into account non-financial risks. For the topic of compliance, MTU has established a separate risk assessment and a separate reporting line, which the Compliance Officer coordinates.

Building on these processes, in 2018 MTU launched a quarterly risk survey based on Germany's requirements for implementation of CSR guidelines (CSR-RUG). The survey focuses on sustainability topics that have a very high priority for MTU and its stakeholders. CR divisional coordinators conduct the survey according to standardized criteria and use a scale similar to the one for risk management. The CR coordination team reports the results to the CR Board every quarter. If necessary, the Board passes the report on to the risk management team and, if appropriate, to the Executive Board. The risk assessment for financial year 2018 identified no significant risks as defined by CSR-RUG in relation to the top issues of our CR strategy. Material risks are those that are very likely and have a severe negative impact.

---
More information about:
The UN's 2030 Agenda for Sustainable Development
UN Global Compact
Sustainable Development Goals
Core labor standards of the ILO
German Corporate Governance Code
---