Our responsibility
Sustainability strategy and organization
Aviation is changing. It must become cleaner, quieter and thus more sustainable. As an engine manufacturer and key player in the sector, we want to actively drive these changes. We think of sustainability primarily in terms of developing innovative propulsion solutions for better climate action. Our mission is to achieve emissions-free flying. But our focus also extends beyond products. As a manufacturing company and employer of nearly 11,000 people, we act responsibly in all key areas.
---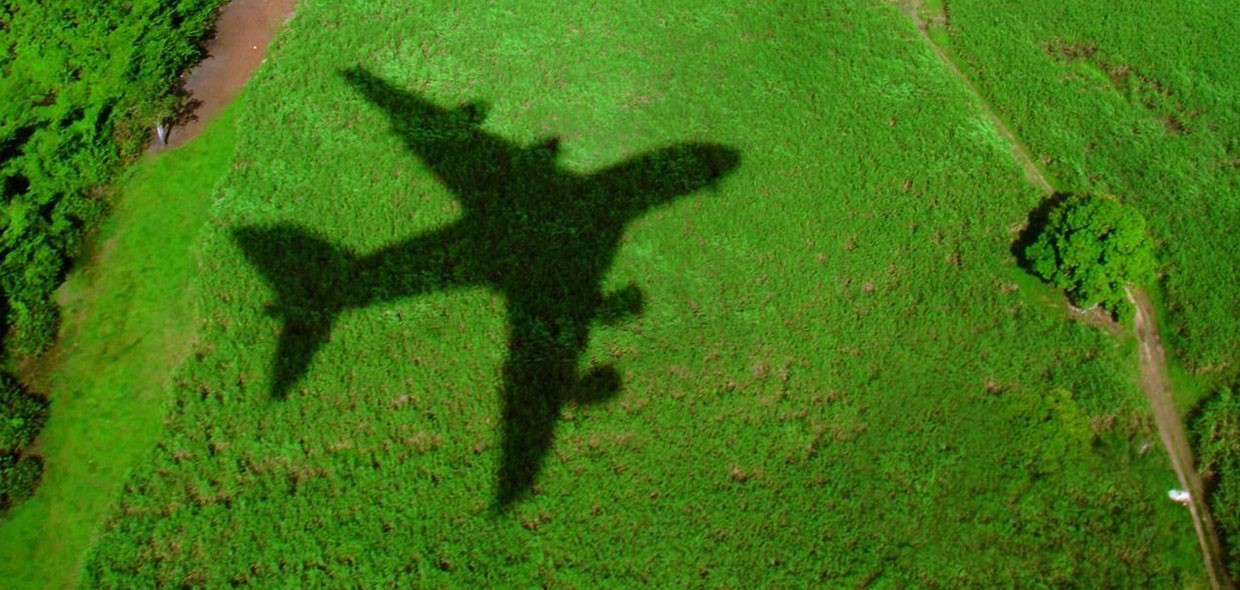 Ten years ago, we adopted our vision of "We shape the future of aviation" and it is more relevant now than ever. Shouldering responsibility is simply part of our corporate identity. This sense of responsibility is reflected in every area of our business and extends to the entire value chain. Climate action is a key concern. It is a challenge for our business, but also an incentive to focus our innovative strength on sustainable solutions. In 2019, sustainability as a strategic goal was enshrined in our corporate objectives and is part of our corporate strategy.
Air travel should remain attractive, including to future generations. What's more, aviation is essential for a reliable, global flow of commodities. This calls for sustainable propulsion concepts that meet the high safety standards of aviation, improving energy and emissions footprints and reducing aircraft noise. We follow our technology roadmap to help us achieve our long-term goal of emissions-free aviation. In doing so, we want to help achieve the goal of limiting global warming to less than two degrees Celsius by 2050, as set out in the Paris Agreement, and pave the way for the decarbonization of the industry. We firmly believe that taking a sustainable approach to our business will allow us to remain competitive and successful in the long term. In this way, we can ensure that our products create value for our customers by helping airlines to offer passenger flights that are less harmful to the environment and climate.

That is why product stewardship is the cornerstone of our sustainability strategy, which addresses the key topics of product quality, flight safety, fuel efficiency, CO2 emissions, noise emissions and innovations. We take a comprehensive approach to sustainability that extends to compliance, environmental protection at our locations, employee concerns, the supply chain, and corporate citizenship. In total, we have defined 24 strategic focus topics → Key topics. In addition to long-term solutions, we also want to make quick-impact improvements.
Our contribution to the SDGs
We support the Sustainable Development Goals (SDGs) set by the United Nations. Of the 17 goals for 2030, eight are particularly important to us because we can directly help achieve them. Our greatest impact on achieving the SDGs is through eco-efficient engines and environmental protection in production. The following goals are relevant to us:
Quality education
Gender equality
Decent work and economic growth
Industry, innovation and infrastructure
Responsible consumption and production
Climate action
Peace, justice and strong institutions
Partnerships for the goals
→ Learn more about our contribution to the SDGs
Our company is steeped in tradition and has a strong foundation of values
The Executive Board conducts our business activities with responsibility toward our employees and toward society as well. The German Corporate Governance Code sets out clear rules for good corporate leadership that we at MTU have been following for many years. MTU CEO Reiner Winkler is a member of the government commission that established and develops these rules. A key tool we use for embedding sustainability within and throughout MTU is our Code of Conduct. It defines clear standards for working with and regulating our behavior toward stakeholders such as customers, suppliers, authorities and business partners. Our Code of Conduct is binding for all employees, managers and members of the Executive Board. It was developed and rolled out jointly by the Executive Board and the Group works council. Following the Code is a top priority and all stakeholders have access to a system through which to report breaches. We investigate all reports and leads and take disciplinary action should a breach be proven. The Code of Conduct is scheduled for review in 2020. → Compliance
Key topics of the Code of Conduct
In addition, the MTU Principles outline the core values—such as fairness, respect and appreciation—that govern our actions. One of these Principles neatly summarizes our commitment to sustainability: "MTU takes a proactive approach to its responsibility toward the environment and society." By following core leadership values (we transform, we empower, we create trust), we are creating a leadership culture based on trust and support that promotes sustainable and innovative thinking.
Achieving more together: The UN Global Compact
from 156 countries have entered the UN Global Compact. One of them is MTU. They undertake to work continuously on improving the social and ecological impact of globalization.
We see the ten principles of the UN Global Compact (UNGC), which we joined in 2011, as a guide to responsible corporate governance. As a signatory, we are committed to respecting human rights, ensuring fair working conditions, protecting the environment and preventing corruption. We strive to continuously improve the way in which we implement these principles across the company. And through our Code of Conduct we transfer these principles to the supply chain. This Sustainability Report also serves to outline progress made in accordance with the UNGC.

We take direction from the following standards and guidelines on sustainability topics:
Driving sustainability forward within the company – our management
We have integrated sustainability into organizational structures and established sustainability management throughout the MTU Group. A Corporate Responsibility (CR) Board is responsible for the implementation of CR management on behalf of the Executive Board. Through the CR management system, we monitor our sustainability strategy, performance and goals. The CR Board acts as the system's decision-making authority, drawing its members from the tier-1 senior management team. It is responsible for driving the topic of sustainability forward at MTU. The CR Board meets on a regular basis and as required. In the financial year 2019, for instance, the Board convened for a special session on human rights, which play a larger role in MTU's sustainability strategy in response to the latest → Materiality analysis. The CR Board is in charge of CR activities at MTU and implements relevant actions and initiatives. It reports regularly to the Executive and Supervisory Boards. If needed, representatives from further operational functions are invited to the meetings. A central CR coordination team manages Group-wide sustainability activities, overall CR management, communication with stakeholders about CR topics, and reporting on CR issues. It also works with an interdisciplinary CR team to continuously develop CR management.

An important role in the operational implementation of the strategy is played by the CR coordinators: They work with experts in their disciplines to develop goals and measures, implement them, and take responsibility for monitoring their progress. In collaboration with the managers and experts in their business areas, the divisional coordinators are heavily involved in shaping the strategic focus of their respective CR goals and developing these goals over time. CR management officers at the sites support the CR divisional coordinators and the overall CR coordination team. By implementing this organizational structure, we ensure that sustainability is embedded throughout the entire company in all relevant topics.
Risk management

We integrate sustainability risks into our internal control system, and map and evaluate them using defined processes. MTU has established a Group-wide integrated risk management and control system, based on the leading international COSO II ERM Framework standard, with which it manages risks and opportunities for its business. The system also takes into account non-financial risks. For the topic of compliance, MTU has established a separate risk assessment and a separate reporting line, which the Compliance Officer coordinates.
Building on these processes, the company conducts a quarterly risk survey on sustainability topics of high materiality. In consultation with their upper management, the CR divisional coordinators conduct the survey according to standardized criteria and use a scale similar to the one for risk management. The results of the risk assessment are reviewed quarterly by the CR Board. If necessary, the Board passes the report on to the risk management team and, if appropriate, to the Executive Board.

The risk assessment for financial year 2019 identified no significant risks in relation to the top issues of our CR strategy. Material risks are those that are very likely and have a severe negative impact.
MTU's position on the TCFD recommendations
Founded by the Financial Stability Board, the Task Force on Climate-related Financial Disclosures (TCFD) has published recommendations for achieving transparent corporate reporting on climate-related risks and opportunities. The core elements of these recommendations are governance, strategy, risk management, metrics and targets. Through our product solutions and resource-conserving production, we are working hard to tackle the challenges of climate change and to continuously lower CO2 emissions. We already report extensively on climate-related topics in our Sustainability Report and also disclose our performance and progress in the CDP ratings. We advocate companies releasing transparent, relevant sustainability information and are currently exploring how we can implement TCFD recommendations.
Outlook
Society expects industry to come up with solutions for a more livable future. We are aware of our role and responsibility in this transformation process and want our contribution to making flight an ecologically viable option also for future generations to extend beyond excellent products and services. This is what drives us to invest in our sustainability efforts and refine our strategy. In the process, we want to set more medium- to long-term goals in all areas, further underline the significance of sustainability within the company and rework our risk management.
---