Providing information about sustainability
Stakeholder dialogue
Maintaining a dialogue with our stakeholders plays a key role in our success. In terms of sustainability, this means creating transparency in our performance and progress, actively providing information about key topics, and addressing societal developments and requirements in a timely manner. This allows us to continuously improve and increase confidence and trust in our company.
---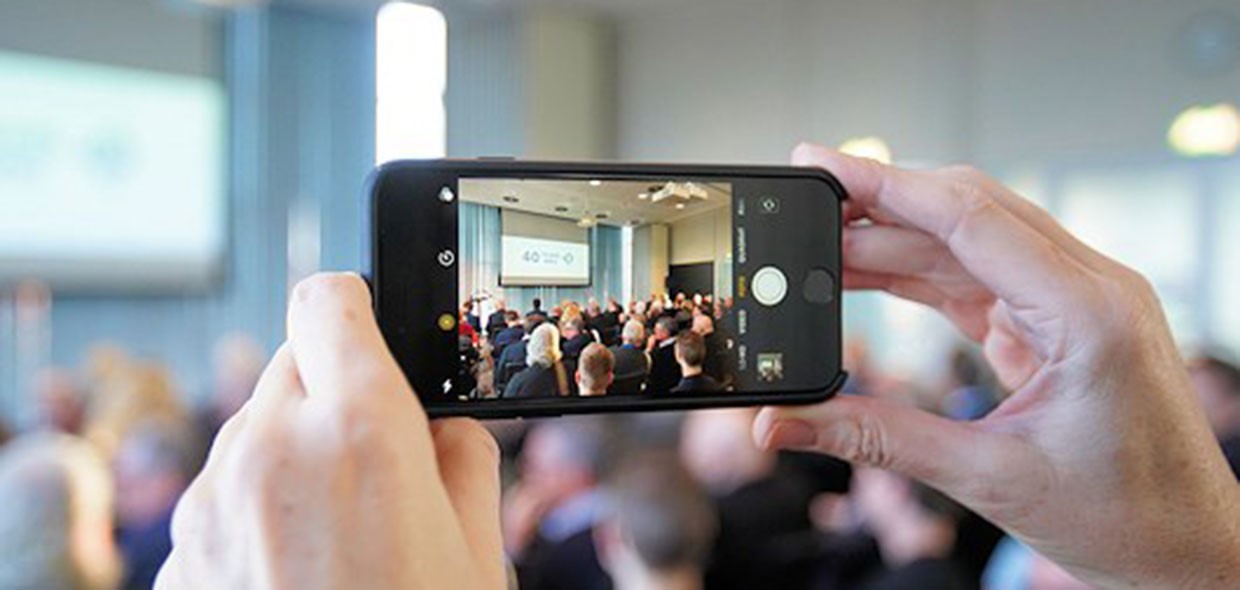 We strive to conduct a proactive, mutually supportive dialogue with our key stakeholders. We pursue this dialogue regularly, with the actual frequency determined by the need for communication and/or information. Our aim is to achieve wide societal acceptance for our business activities and to provide information about the challenges, developments and technologies relating to sustainable aviation. This stakeholder dialogue also gives us the opportunity to respond to suggestions, expectations and feedback and act on new topics in good time. It helps us evaluate how our activities and products are affecting the environment and society in general. → Materiality analysis
Stakeholders are individuals, groups or organizations that have a regular relationship with MTU. Our key stakeholders are employees, customers, business partners, suppliers and shareholders. We are also in continuous dialogue with scientists, researchers, analysts, journalists, politicians, associations, NGOs, employee representatives, neighbors and communities.
---
---
Communication with our stakeholders takes place over various channels and platforms so we can incorporate their interests and feedback. This dialogue is mostly tailored to the target group or a specific topic. We use an online survey available on our website to invite all stakeholders to discuss our sustainability strategy. In 2019, we collected and evaluated just under 250 responses, while expanding the survey to include questions about our efforts to achieve UN Sustainable Development Goals. At our locations, we pursue a direct dialogue with the general public, for instance with community representatives, neighbors and other interest groups.
In 2019, key sustainability topics we addressed in our stakeholder dialogue included climate action and environmental protection in the aviation industry—in particular CO2 emissions from products and production—sustainable aviation fuels (SAFs), human rights (especially in the supply chain), sustainable finance as well as social topics such as diversity. We are also stepping up our use of social media channels to communicate about sustainability topics and we now post on Twitter and Instagram in addition to Facebook, LinkedIn and Xing. MTU currently has some 55,000 followers, and this figure continues to rise. In the reporting year, we also held a Sky Lounge on "sustainable flight" with representatives from politics, industry and associations and plan to do so again in 2020.
---
---
Our stakeholder groups and dialogue platforms
Employees
Topics

Forms of dialogue

Health and safety

Internal media

Career and advanced training opportunities

Employee surveys

Compensation and benefits

HR services

Work-life balance

Dialog and information events

Diversity and equality of opportunity

Company suggestion scheme

Co-determination
Business partners and customers
Topics

Forms of dialogue

Product quality and safety

Voice of the customer

Sustainable technologies

Trade fairs

Product fuel efficiency

Corporate communications media channels

Human rights

Compliance
Suppliers
| | |
| --- | --- |
| Topics | Forms of dialogue |
| Product quality and safety | Supplier portal |
| Environmental protection | Audits |
| Responsible sourcing | Supplier surveys |
| Compliance with MTU standards | Supplier Days |
Capital market
Topics

Forms of dialogue

Product innovation/eco-efficiency

Annual General Meeting

Responsible corporate governance

Conferences and roadshows

Human rights

Investor discussions

Compliance

Trade fairs

Climate protection

Ratings

Risk management

Financial communications

Supplier management
Science and research
| | |
| --- | --- |
| Topics | Forms of dialogue |
| Developing new technologies | Joint research projects |
| Promoting research and teaching | Work in MTU centers of excellence |
| Networking between industry and research | Trade fairs |
| Study of engineering and scientific disciplines | Visits from university student groups |
| Recruiting | Presentations/discussions at universities |
Media
Topics

Forms of dialogue

Innovation and technologies

Press releases

Aviation sector/eco-efficiency

Press conferences and briefings

MTU as an employer

Plant tours

Financial issues

Internet / social media

Site development

Trade fairs

Compliance
Region
Topics

Forms of dialogue

Social commitment

Museum open house days

Climate protection

Community partnerships

MTU as an employer

Internet / social media

Site development

Plant tours

Compliance
Politics, public agencies
Topics

Forms of dialogue

Developing and promoting technology

Parliamentary evening

Climate protection, eco-efficiency

Plant visits

Political frameworks and regulations

Trade fairs

Mobility concepts

Political discussions

Site development

Background talks

Demographic change

Visits by political delegations

Globalization

Compliance
Associations and organizations
Topics

Forms of dialogue

Eco-efficiency

Meetings and committees

Promoting innovation and technology

Participation in forums and events

Economic and labor policies
Political dialogue
MTU takes no party political position as a matter of principle. We purposely cultivate relationships with parties and factions on certain topics, as aviation is affected to no small degree by political decision-making, especially at the national and European levels. Our key points of contact include elected representatives and decision-makers from ministries at the state, federal and EU levels as well as from subordinate authorities and the German Armed Forces. To ensure transparency and adherence to external and internal regulations, the company's political dialogue is managed centrally by the Group Representation Office of the Corporate Communications department. Topics of discussion with political decision-makers included innovation, technology development and funding, eco-efficiency in 2019, focusing on climate and flight as well as SAFs, the relevance of air traffic to society, site development, economic and labor market policy, and export of goods. We pursue our industry-specific interests through memberships in various professional associations. → Overview of our memberships in the GRI index under Organizational profile

We do not make any financial or in-kind donations to political parties. All interactions in the political arena are carried out in compliance with the applicable legal and regulatory requirements and with our Code of Conduct, and must be granted central approval. Mandatory requirements are stipulated in our compliance management system and Code of Conduct, including those relating to donations, sponsorship, customer events, in-house events, hospitality and corporate gifts. Compliance with these rules and regulations is the responsibility of the relevant manager in each case and is ensured by means of an internal monitoring system. → Donations & sponsorship, → Compliance

---