Climate protection in production & maintenance

Environmental management
Climate protection is an important maxim guiding how we do business. At all MTU sites around the globe, we aim to be efficient in our use of energy and resources, limit our emissions and avoid environmental risks. We strive for continuous improvement in all these areas.
---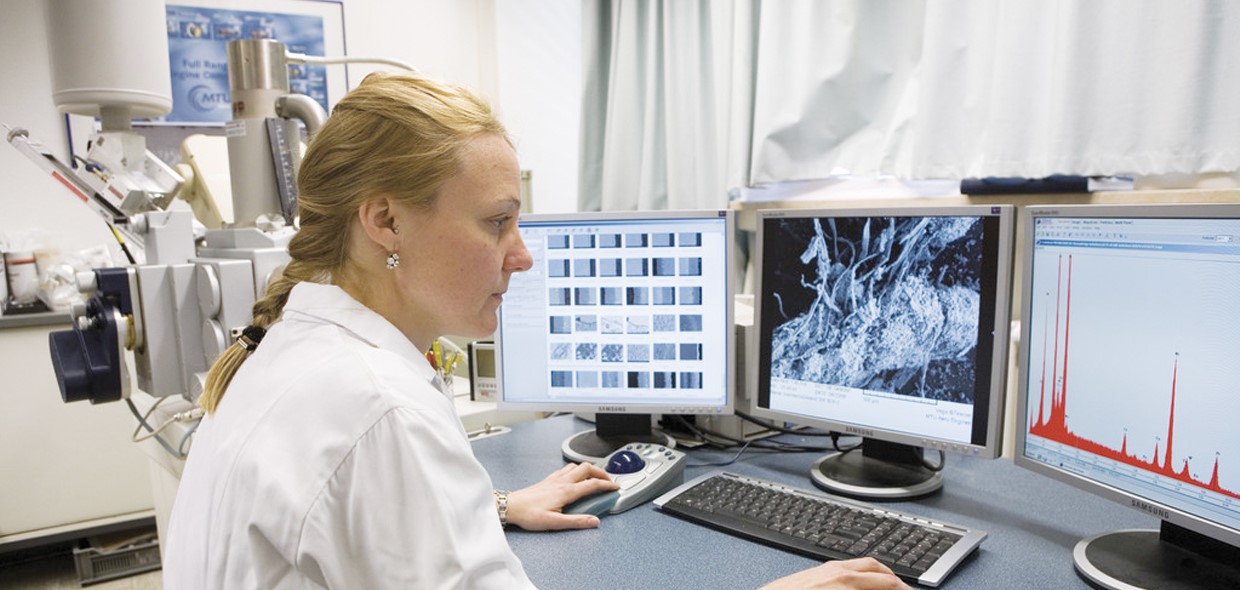 Climate protection is an important principle guiding our corporate behavior and is implemented in our business processes. It is also enshrined in the global Code of Conduct for all employees, where we express our commitment to a policy of integrated environmental protection that starts at the causes of pollution and evaluates the environmental impact of our production processes and products in advance. We integrate insights from this into corporate decisions. We apply the precautionary principle so as to keep negative environmental impact to a minimum. The most significant way we can help protect the climate is by means of ecologically efficient products, as the environmental impact (energy consumption and CO2 emissions) of our products is greatest during their use. → Climate & flying
Integrated environmental protection covers:
Making continuous improvements

Precautionary principle

Involving employees

Limiting environmental impact

Carefully complying with statutory limits and requirements

Using resources and energy sparingly
We spent around EUR 11.6 million on climate protection in 2019; investments into improving the environmental compatibility of our sites accounted for around half of this amount.
Furthermore, we have embedded our environmental responsibility in the MTU Principles in the section entitled "Environment and society," and our annual corporate objectives held us to high standards of climate protection again in 2019. Responsibility for company-wide climate protection is assumed by the Executive Board. Uniform high standards are applied across the MTU Group through an environmental management system that defines processes, responsibilities and targets at the site level. Environmental protection is part of our → Integrated management system (IMS). Internal standards are binding for MTU's sites and, in some cases, exceed the legal requirements. The stringent environmental criteria apply to all divisions and processes and are laid down in documented process flows and special company standards. Minimum operating standards for our machines and facilities, such as engine test cells, are stipulated by national legislation and local specifications. For machines and facilities with environmental implications, this body of rules and regulations is supplemented by approval from the authorities. We conduct measurements, tests and inspections at regular intervals to ensure our machines and facilities are operating invariably in accordance with these rules and regulations.
Our environmental management approach is not centralized. All of MTU's production sites have a dedicated environmental department and take care of implementing measures on a local level. The Executive Board receives a quarterly report on environmental KPIs; up until 2019, this included the energy and water consumption at all production sites. As of 2020, we have now switched this internal reporting metric to CO2 emissions per production hour. Individual site managers are directly responsible for climate protection; they receive advice and support from the local environmental departments. The environmental departments regularly share their innovations and best practices with each other. We regularly train employees on matters relevant to the environment, such as the safe handling of hazardous goods or chemicals.
Some of our sites are certified to ISO 14001, the international standard for environmental management systems, and/or to the EU Eco-Management and Audit Scheme (EMAS). → Overview of our certifications. We plan to align the structures at our Munich site with an ISO 50001 energy management system, as we have done in Hannover.

Our contribution to the SDGs
Through our environmental management system, we continually improve energy and resource efficiency and minimize emissions of CO2 and pollutants in production and maintenance. In this way, we meet the expectations of our shareholders. In doing so, we also want to help fulfill the Sustainable Development Goals (SDGs) of the UN's 2030 Agenda, specifically SDG 9 on "Industry, innovation and infrastructure," SDG 12 on "Responsible consumption and production" and SDG 13 on "Climate action."
Industry, innovation and infrastructure
Responsible consumption and production
Climate action
→ Learn more about our contribution to the SDGs
We use various measures to achieve improvements in our energy and carbon footprints. In the reporting year, we spent some EUR 11.6 million in total on investments and ongoing expenses in a bid to increase our environmental compatibility. These include, for example, wastewater treatment, safe waste disposal, use of renewable energies, energy-saving measures and noise abatement. Energy-saving measures accounted for the company's largest single investment in environmental protection.


We have our environmental management system regularly reviewed
Our goal is to constantly develop and refine our operational climate protection measures. Independent external auditors and environmental consultants conduct annual reviews at our German sites to confirm our implementation of and adherence to the applicable climate protection management requirements, and provide recommendations for improvement. We always pass these reviews with flying colors. This monitoring is supplemented by internal inspections and audits. The same applies to our production facilities. MTU's management regularly conducts reviews to monitor and steer environmental management in the company and to influence its further development.

Emergency management plans have been prepared to deal with interruptions to operations with a negative environmental impact, and a crisis committee has been set up. We also hold regular staff drills and provide instructions on what to do in the event of an emergency. MTU has comprehensive fire protection measures in place that comply with legal directives.

In 2019 as in previous years, there were no incidents at the production sites with a negative environmental impact, nor were any fines levied against the company for breaches of statutory requirements relating to the environment. No non-monetary sanctions were brought against MTU.


Climate protection in dialogue with stakeholders
We maintain a dialogue with our stakeholder groups about MTU's environmental impacts. Stakeholders can use the available media channels to direct complaints and report abuses to us, which we will immediately follow up. This applies to employees, suppliers, residents and other stakeholders. In the reporting year, we received a complaint at our Hannover location from an industrial neighbor regarding an unpleasant odor and vibrations from the test stand. We responded to this by taking successful countermeasures. Stakeholders can consult environmental officers at the German sites with any questions or comments. → More about Stakeholder dialogue
Our → Environmental statements for Munich, Hannover and Ludwigsfelde provide information to the public annually about our environmental impact and environmental management. In addition, we offer stakeholders the opportunity to make use of an → Online survey on sustainability to give feedback. We are a member of the Climate Management 2.0 Peer Learning Group in the UN Global Compact's German network. In this group, we share experiences with other companies and work together to develop solutions to the major climate action challenges.

We promote greater climate protection in industry and business through the following global and local initiatives:

We involve our employees in active environmental protection endeavors and promote environmentally conscious behavior through awareness events, information campaigns and training courses at all our production sites. Raising the awareness of all employees in production and administration is part of our Code of Conduct regarding climate protection. At our Munich headquarters, we want the Zero mission to reduce resource consumption and emissions and promote environmentally conscious behavior among our employees.

All fully consolidated production sites of the MTU Group worldwide (Munich, Hannover, Ludwigsfelde, Rzeszów and Vancouver) are included in our environmental reporting for this Sustainability Report. By comparison, smaller sites are not relevant for our environmental impact and are therefore not included.


Outlook
In 2019, we analyzed new concepts for climate action at several of our sites, the evaluation of which is still ongoing at the time of writing. Potential implementation of such a concept at the site or group level is therefore still to be determined.
In line with the Zero vision from our eponymous Zero mission, we are also setting up a new environmental program for the 2020–2022 period at our Munich site.
---