Promoting lifelong learning
Employee development
Our success depends on the skills and expertise of our workforce. That's why we believe our employees should be given every opportunity to give their best. In this time of societal change, we want to remain innovative and sustainable and have the right employees with the right skills in our ranks. That is why we promote lifelong learning in important phases of professional life and actively support our managers as they lead MTU to a successful future.
---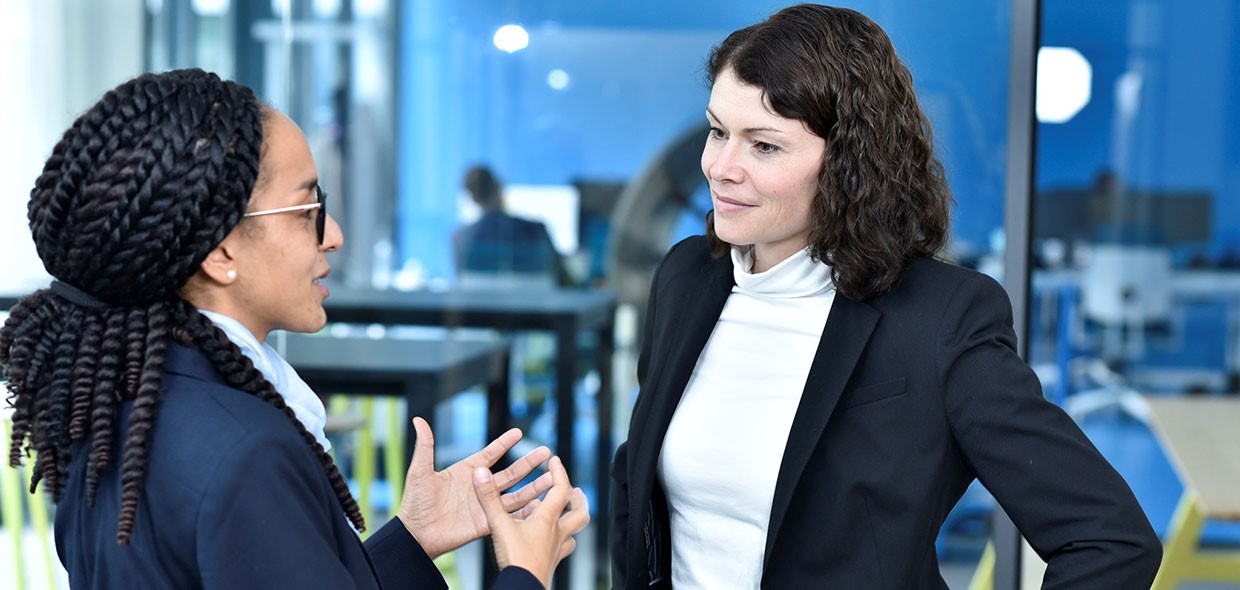 Innovative strength and competitiveness are key factors for success in the aviation industry. We firmly believe that continuous, intensive employee development is essential for MTU. This is why we are investing specifically in the training and development of our talent. In many areas in which we are active, aviation authorities prescribe additional qualification measures, such as mandatory training on human factors (failure through human error). The opportunities for personal and professional development of our employees also make us an attractive employer for new minds and our own talented individuals.

In addition to industry-specific vocational training and dual courses of study aimed at building up knowledge over the long term, we support and promote the development of all our employees—this is a key principle of corporate social responsibility as defined in the company's Code of Conduct. Promoting vocational training opportunities and avenues for personal development for employees and managers is also enshrined in the MTU Principles and Group-wide HR strategy. In the reporting year, we signed off on a new human resources strategy, part of which is about helping us expand the personal development activities we offer. Among the strategy's specific goals are autonomous learning, safeguarding our expertise, and building up future skills.
The head of human resources is responsible for the training and development of employees Group-wide. The Executive Board receives an annual update on training indicators and discusses selected training initiatives.
Our contribution to the SDGs
We actively support SDG 4 on "Quality education" from the UN's 2030 Agenda for Sustainable Development. At this time of digital change, we are giving our employees the chance to improve their sustainable skills. High-quality employee development featuring attractive training opportunities plays an important part in helping us make the most of the opportunities that digitalization presents to secure our long-term position as a technology leader. In addition, we contribute to the SDG by training young people in various professions.
Quality education
→ Learn more about our contribution to the SDGs
The huge significance of training and development is reflected in the scale of opportunities we offer and how much we invest in them. This is based on our Group-wide works agreement in Germany, which guarantees access to training for all employees and requires management to conduct an interview with each employee once a year to discuss their development opportunities (training interview). The directive applies to 83.8% of the total workforce. At our three sites in Germany, the works council is also involved in employee training in accordance with the German Works Constitution Act (Betriebsverfassungsgesetz) and has a say in the annual training and development program. International sites have their own regulations; at MTU Aero Engines North America, for example, each employee receives an annual development plan.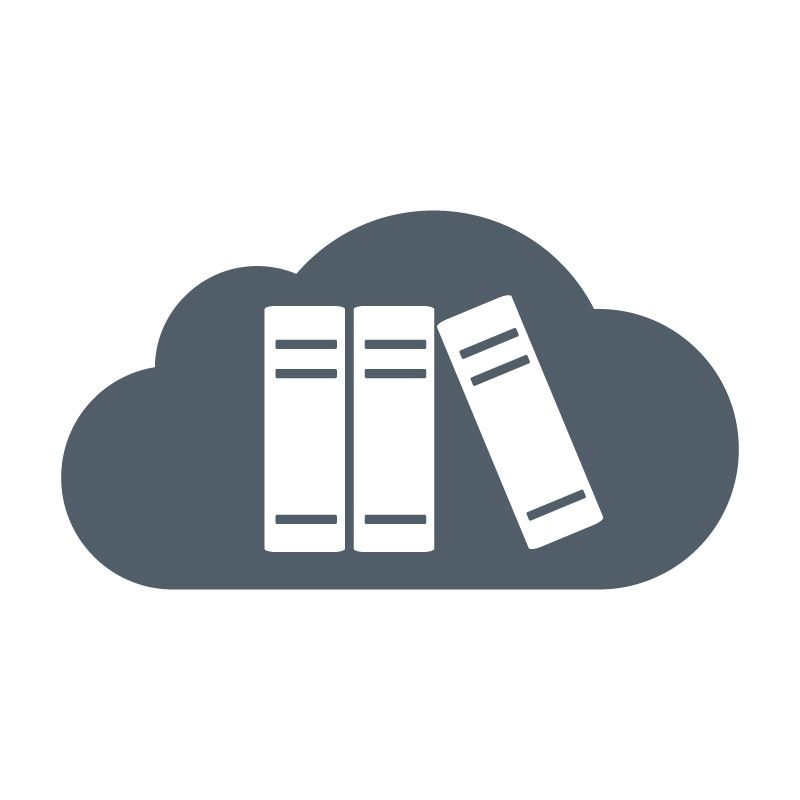 That is how much we invested in employee training in 2019. To help our employees expand their knowledge and skill sets, we offer virtual self-study courses, technical training and soft skills workshops. These offers are available to all employees.
A welcome-on-board program provides new employees with important information about working at MTU. In the spirit of life-long learning, we then continue to support them in widening their know-how and developing their potential. We establish training requirements annually in a standard process (training interview or divisional / company-level interviews). Employees evaluate training courses they have completed in a personal meeting with their manager, or in some cases via a feedback form. A training history documents completed training and development courses. Training officers can be consulted at any time for advice on needs-focused training.
In 2019, we continued our widespread investment in employee training. We invested EUR 5.4 million in training schemes Group-wide (2018: EUR 5.1 million). At 27,174, the total number of training days was slightly lower than in 2018, which is due to the increased use of short formats. On average, our employees each completed 2.5 days of training last year. At 16.1%, the proportion of women in training courses was somewhat higher than in 2018 and was above the Group-wide proportion of women of 14.7%.
Employee training GRI 404-1

2019

2018

2017

Training days (total)

27,174

29,468

21,971

Training days per employee (Group-wide)

2.5

3

2.3

Training days according to employee category (Germany) per manager

3.2

Training per employee category (Germany) per employee included in collective bargaining agreements

2.7

Proportion of women in training courses (Group-wide)

 16.1%

 14.3%

 13.6%
We act according to consistent leadership values
A focus in our employee development is on anchoring sustainable leadership skills in management. These skills will enable managers to work with their employees to shape MTU's future successfully and actively. To ensure sustainable leadership behavior and an innovative corporate culture, we have established standardized, company-wide leadership values (we transform, we empower, we create trust). We introduced these in Germany in 2018 as part of a leadership value process and went on to hold an extensive series of "inspiration events" and departmental workshops in 2019. In spring 2019, we held launch events and related workshops to roll out our leadership values in Poland, the Netherlands and North America. The leadership values are thus now firmly established at all management levels in the Group. Under our corporate objectives for 2019, we resolved to see to it that the new leadership values are observed and that their effect on leadership culture is tangible in terms of performance. We are seeing positive signs that our leadership culture is evolving to place a greater focus on employees' autonomy, fully foster their ideas and potential, inspire innovation, and create sustainable teams.

Our multifaceted approach to training our managers
We also offer development opportunities and programs across all hierarchical levels in order to identify and best cultivate new talent, while supporting our existing managers in their professional development. This involves not only a new Leadership Exploration Program for new managers, which was launched in 2019, but also a Development Center, which, by way of exercises and interviews, supports talented employees in honing their individual development plan for assuming a management position. These allow us to objectively evaluate talented individuals and promote their visibility throughout the company. Some 80% of new managers with leadership responsibilities appointed in 2019 had participated in Development Center activities. Specialist managers who are experts in their particular field but do not lead a team also receive assistance from a Development Center to prepare them for their role. In addition, every two years managers can take part in our International Leadership Program, which promotes a common understanding of leadership in a global corporate environment. A new round began in early 2019; participants included employees from our locations in Germany and abroad.
Our programs
We have numerous Group-wide initiatives that we use to develop our managers and support them both:
Development centers

Business Challenge

Leadership Exploration Program

Management transition coaching

Building on Talent/International Building on Talent

International Leadership Program
We also offer programs for managers that are specific to the individual sites:
Management development program, Ludwigsfelde (Germany)

Management Growth, Rzeszów (Poland)

Engineering Management (Shaping R&D Leadership), Rzeszów (Poland)
Establishing and preserving valuable expertise
Given the aging society in Germany, it is important for MTU to prepare to fill a large number of skilled and managerial positions over the coming decade. Our talent management approach also serves to ensure succession planning for those positions that are critical to our company's success. There is a special trainee program for particularly promising graduates in areas in which too few potential managers work. A know-how buddy system and the exchange of expertise with the aid of knowledge maps help the company preserve valuable expertise and experience. At MTU Aero Engines North America, our U.S. engineering facility, we have a program for entry-level engineering graduates that rotates them through a variety of departments focusing on different areas of engineering. Moreover, we cover a certain portion of tuition fees for employees there who return to university to pursue a master's degree as part of their development plan. This location faces the special challenge of determining how to retain talented employees and help them grow.
Award-winning work with young talent
At MTU, training is a central component of securing promising young employees. We offer young people in Germany a solid grounding in ten different trades as part of a dual-track approach, while the places we offer for students taking dual courses of study offer different specializations. We pursue a holistic approach that goes beyond specialist topics to also cover social and ecological aspects, for instance through health and environment days or through corporate social responsibility. → For examples, see the section about corporate social responsibility. We are not alone in recognizing the high quality of the training we provide: In 2019, the Hannover Chamber of Industry and Commerce awarded MTU Maintenance Hannover with the "Top employer for training" seal. And we were also particularly pleased that three of our Munich-based graduates were awarded the Bavarian State Prize by the Upper Bavarian government for their outstanding academic performance. They had trained to become qualified aircraft maintenance mechanics at MTU.
Apprentices have made up a constant proportion of MTU's workforce for many years; last year they accounted for 2.8% of the total workforce (2018: 3.1%). As of the end of the year, MTU employed 293 apprentices. In addition, we offer practical courses of study in collaboration with selected vocational academies.
New local training opportunities
Also when it comes to establishing and expanding our locations, and the new appointments that come with that, it is essential to train our employees and provide them with a solid grounding in their field. In Hannover and Ludwigsfelde, metal workers seeking a lateral shift can gain additional qualifications and support our maintenance activities. In the course of the planned establishment of a new location in Eastern Europe, MTU Maintenance Serbia d.o.o, we signed a cooperation agreement with the Republic of Serbia. This agreement outlines the establishment of training for local aviation industry professionals following the dual-track system used in Germany.
We get involved
In an effort to attract potential recruits early on, numerous MTU sites take part in educational initiatives including:
Training Night

IdeenExpo science exhibition in Hannover

Nature and Technology Days

Teachers in Industry

Girls' Day

EUROTEC

Jugend forscht contest for young researchers

Komm, mach MINT! (a German STEM initiative)

Business4School


---