Enabling equality of opportunity
Diversity & inclusion
Diversity makes us more successful and is therefore an integral part of our corporate culture. We consider a diverse workforce to be a real asset. Different ideas and experiences broaden our horizons and make us more flexible and innovative. At MTU, we are always working to increase diversity and inclusion, championing a culture of impartiality.
---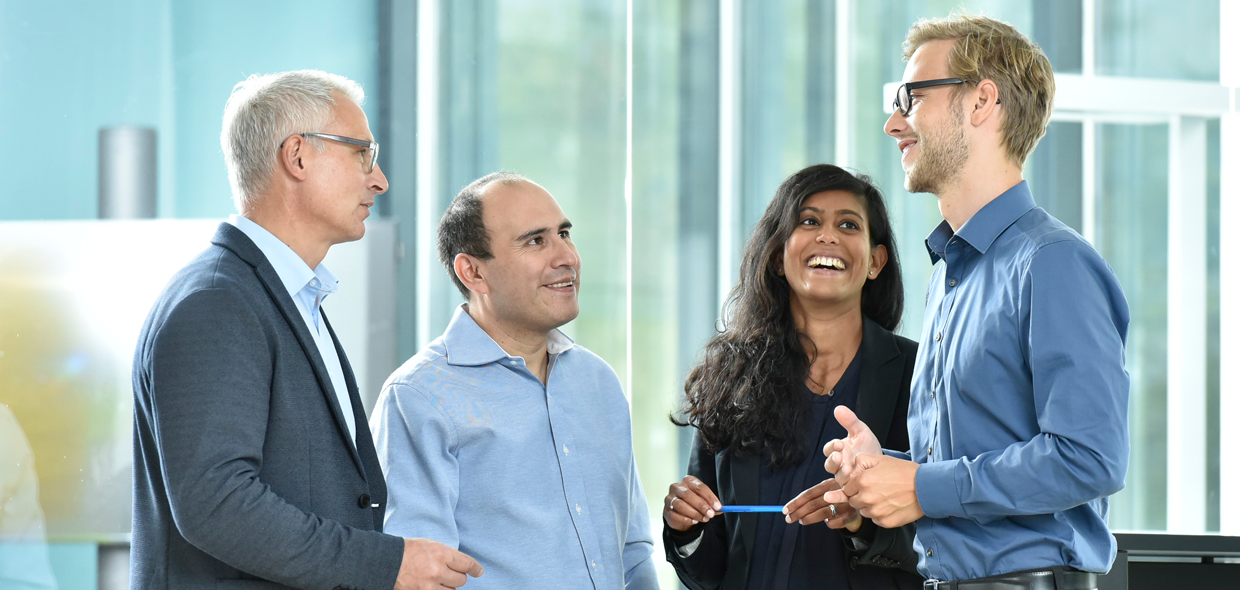 MTU is actively committed to equality of opportunity and equal treatment of all employees and takes a clear stand against discrimination in the workplace. We have laid down these principles in our globally applicable Code of Conduct. We want to assign employees to positions in accordance with their skills, abilities and performance. Everyone has the same opportunities regardless of their gender, ethnic origin, age, religion, disability or sexual orientation. → Code of Conduct Promoting diversity is a key component of the corporate culture and business success that is enshrined in the MTU Principles. We firmly believe that a diverse workforce bolsters our innovative capabilities and competitiveness. Given the high complexity of engineering projects, it is advantageous to have mixed teams.

To ensure diversity and an inclusive working environment within the company, MTU embraces a corporate culture based on respect and appreciation that promotes fair and cooperative conduct. We have processes in place that allow breaches of the Code of Conduct or of internal guidelines to be reported to designated points of contact. → These are laid out in detail in the chapter on human rights.

As a signatory to the UN Global Compact, a unique sustainability initiative, we commit to preventing discrimination in the workplace. We are also committed to the following diversity and equality of opportunity initiatives:
Our contribution to the SDGs
Our commitment to diversity is an aspect of our responsibility to the UN's 2030 Agenda for Sustainable Development. In particular, this commitment will help achieve SDG 5 on "Gender equality." MTU's inclusion policy supports SDG 4 on "Quality Education" and SDG 8 on "Decent work and economic growth," whose secondary objectives include promoting the participation of employees with disabilities.
Quality Education
Gender equality
Decent Work and Economic Growth
→ Learn more about our contribution to the SDGs
We are committed to equality of leadership and gender
We want to create a culture of innovation within the company, aided by the promotion of a diverse and international workforce. We attach particular importance in this context to gender diversity in order to make better use of all our potential in the face of societal change and better position the company for the future. We see fostering female talent and equality of leadership as our greatest innovation potential. This view is supported by a recent ILO study that concluded that having more women in management positions enhances a company's performance as its appeal as an employer. It follows that one of our key goals is to increase the proportion of women in management positions to 13% by 2022 for all management levels in Germany except the Executive Board level. We are pursuing a separate goal for the Executive Board: by 2022 the number of female members is to reach 25%. The Supervisory Board already has two female members each from the employee and shareholder sides.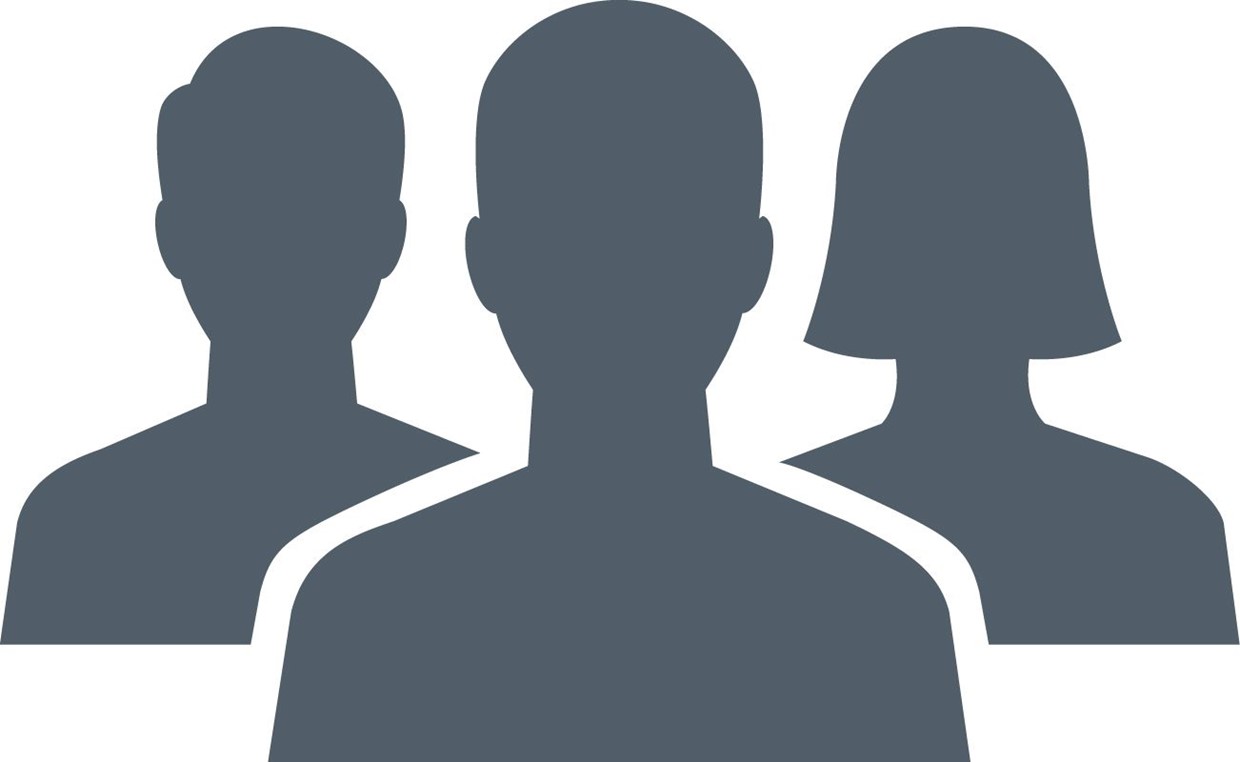 Upward trend: MTU employed more women last year and the share of management positions held by women increased to 11.5%. We want to further increase this share in the future.
The Executive Board is kept regularly informed about the fostering of female talent and the measures that have been initiated. In addition, it presents a report on equality at the works meeting at German locations once a year. In Germany, the works council is involved in decisions subject to co-determination, such as flexible working time rules. We also offer internal and external training opportunities in gender equality.
The principal focus of our initiatives is to secure more female talent for the company and offer female employees greater support throughout their careers. A key part of this is our participation in mentoring programs, including:
Cross-Mentoring Munich (a program organized by the City of Munich)

Mentoring Program offered by the University of Stuttgart for Women in Studies and Research

"Project U" project for female students of STEM subjects at Leibniz University Hannover

Accelerated Leadership Mentorship Program offered by the Women in Leadership Foundation, Canada
Proportion of women GRI 102-8, 405-1

2019

2018

2017

Managers

 11.5%

 10.7%

 10.3%

Workforce

 14.7%

 14.4%

 14.1%

Germany

 14.7%

 14.2%

 13.9%

Rest of Europe

 14.3%

 15.3%

 15.7%

North America

 15.1%

 15.6%

 14.4%
When it comes to the proportion of women in the workforce, we see an ongoing gentle upswing. The current share is 14.7 %. In 2019, we also succeeded in once again increasing the proportion of women in management (11.5%). We believe we are on course to achieve our goal of 13% women in management by 2022.
We aim to take diversity aspects into account when filling new positions and selecting employees within MTU. In 2019, the proportion of women in the Development Center, a personal development program for talented employees with the potential to assume key roles, was 13.7% and thus greater than our current proportion of women in management positions. The share of new female employees across the workforce was 16.9%, slightly above the current rates for female employees in the workforce and in management positions.
In addition, we are rated annually by the Women's Career Index (FKI), an external tool for evaluating career opportunities for women in business enterprises. In 2019, we once again achieved good results. Our placing sixth puts us among the best companies in Germany.

We want to incorporate our female employees' experience more strongly into the decision-making process. At our headquarters we have established "New – Network of Engine Women" under the patronage of the Chief Technology Officer. This goes further than finding ways to better support female talent. It is also about having an interdisciplinary exchange and dialogue among employees and management with a view to identifying relevant pioneering topics and trends and developing suitable initiatives. In addition, we are a new project partner in Komm, mach MINT!, a German STEM initiative that aims to inspire more women to pursue qualifications and careers in the fields of science, technology, engineering and mathematics.
Programs and initiatives (internal and external)
Talent Management


Development centers

Network of Engine Women
We have a range of offers open to all employees to improve their work-life balance, including flexible working hours, services to assist families and mobile working opportunities → More information under MTU as an employer.
Creating a working environment in which everyone can realize their potential
As an early member of the Charter of Diversity, MTU has for years been committed to creating a working environment that is free from prejudice, one that recognizes and supports diverse potential. We want to be a positive example of diversity, create a culture of impartiality and ensure all employees have equal opportunities in the workplace. This approach is inclusive of employees who identify themselves as lesbian, gay, transgender or intersex. We embrace diversity and welcome all employees who wish to enhance the company. Individual talent should be able to unfold within a respectful and appreciative environment with an emphasis on solid performance and personal commitment. We support public initiatives to prevent bullying and discrimination, participating regularly in Pink Shirt Day in Canada, for instance.
As part of our inclusion efforts, we recognize the importance of integrating employees with disabilities. In 2019, the proportion of our employees in Germany with disabilities was 5.1%, which meets statutory requirements. At our locations in Germany, we have elected representatives for employees with severe disabilities as well as dedicated inclusion officers who act as points of contact for issues relating to disability. New buildings at our locations, as the new canteen in Munich, are designed with universal access in mind.
We also believe in good relations between young and old, and we take age diversity into consideration in our company. We are meeting the challenges associated with the ageing workforce in Germany and the fact that people are working longer from career entry to retirement. To secure the long-term performance of our employees, we operate a company health management system (→ Occupational health and safety). Employees in every age group receive equal access to training and development. We offer a range of measures geared toward younger generations: Apprenticeships, trainee programs and development programs for high-potential employees (→ Employee development).

Age groups GRI 405-1

2019

2018

2017

< 30 years

 18.2%

 16.9%

 14.9%

30 – 50 years

 52.8%

 52.4%

 52.1%

> 50 years

 29.0%

 30.7%

 33.0%
In this time of demographic change, we have succeeded in increasing age diversity at MTU and achieving a greater age mix. The proportion of employees under 30 has risen from 14.9% (2017) to 18.2% in the reporting year.
Cultural diversity provides us with opportunities
As a globally active company, we consider internationalization to be a key indicator of diversity. Our engine business has a global outlook, and having an intercultural workforce helps us to be successful in different markets. A study by the Bertelsmann Stiftung (2018) argued that cultural diversity among employees has a positive effect on a company's innovative strength. As a long-established player in the industry, we have strong roots in Germany, but our character draws on a variety of cultural backgrounds. Employees of 55 different nationalities work together in Germany alone. In the face of rising xenophobia, we take an unambiguous position and call on our employees, for instance as part of International Day for the Elimination of Racial Discrimination, to take an active stand in favor of diversity and equality. Various activities (International Leadership Program, International Building on Talent) help us to enhance the international nature of our business. → Find out more about our training programs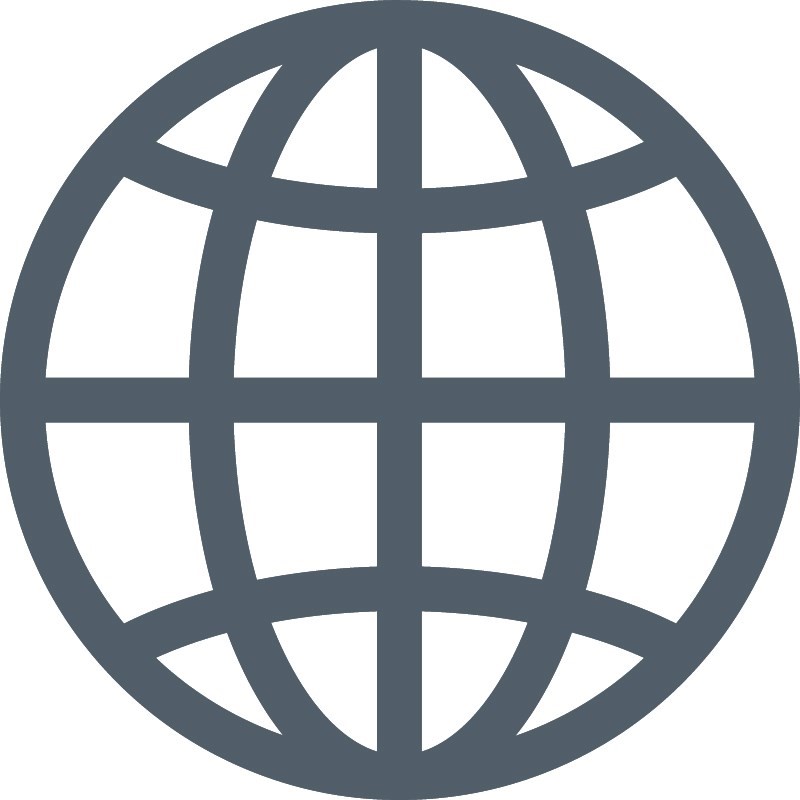 MTU is diverse: We have employees from 55 countries successfully working together in Germany and adding their individual cultural background to the mix.
---