Toward zero emissions
Climate impact of aircraft engines
With its innovative propulsion products, MTU is often a technology pacesetter. We are also currently hard at work on new generations of propulsion that are still more sustainable. Never before have we had such forward-looking concepts as we do today.
---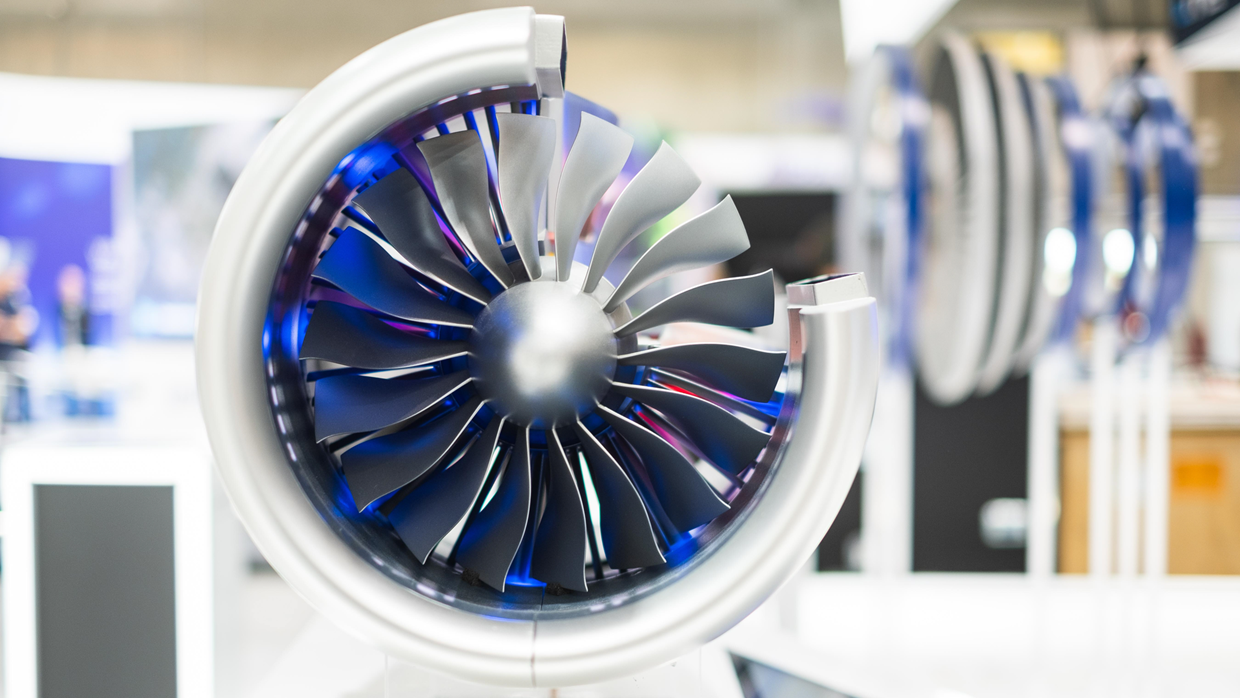 Industry, innovation and infrastructure
Responsible consumption and production
Climate action
Zero emissions—this is MTU's vision and overall goal when it comes to reducing the climate impact of propulsion systems in flight operations. By taking on responsibility for climate action, we want to help achieve the goals laid out in the Paris Agreement, which serves as a focal point in technology development. MTU bases its own objectives on the EU Green Deal, which is derived from the Paris target of a 1.5 degree increase and aims to achieve climate neutrality by 2050. In addition to evolutionary and revolutionary propulsion concepts, our Clean Air Engine technology agenda, or Claire, also includes a quantification of the potential in reducing climate impact and energy consumption. We want to achieve these goals in three stages.
The focus is no longer on CO2 emissions alone, as was previously the case, but on the overall climate impact of air traffic. That includes non-CO2 effects, triggered mainly by emissions of nitrogen oxides and the formation of contrails. In response to this paradigm shift, MTU realigned its Claire agenda in the reporting year and presented it to the public at the ILA airshow. We have set out time horizons, targets and implementation options in Claire, taking into account the three application areas of aviation—short-haul, medium-haul and long-haul.
The aviation industry is characterized by long product cycles. As a rule, aircraft engines spend up to 30 years in service before they are decommissioned. Climate goals have a long-term perspective and are established in memoranda of understanding by stakeholders (airlines, aviation industry, research, aviation authorities), such as Fly the Green Deal, Europe's vision for climate-neutral aviation. If they are to be effective across the board in 2050 and help in achieving climate neutrality, propulsion products that enable climate-neutral flight must be brought to market well before then. That is why we are ramping up the development of completely new propulsion concepts that go above and beyond the conventional gas turbine. For these revolutionary engine architectures, we collaborate with partners from industry, science and research, such as Bauhaus Luftfahrt or the German Aerospace Center. In parallel, MTU is working to enhance existing propulsion systems, such as the highly efficient geared turbofan (GTF) together with Pratt & Whitney, and to couple these with sustainable fuels.
Fast Facts: The geared turbofan
Every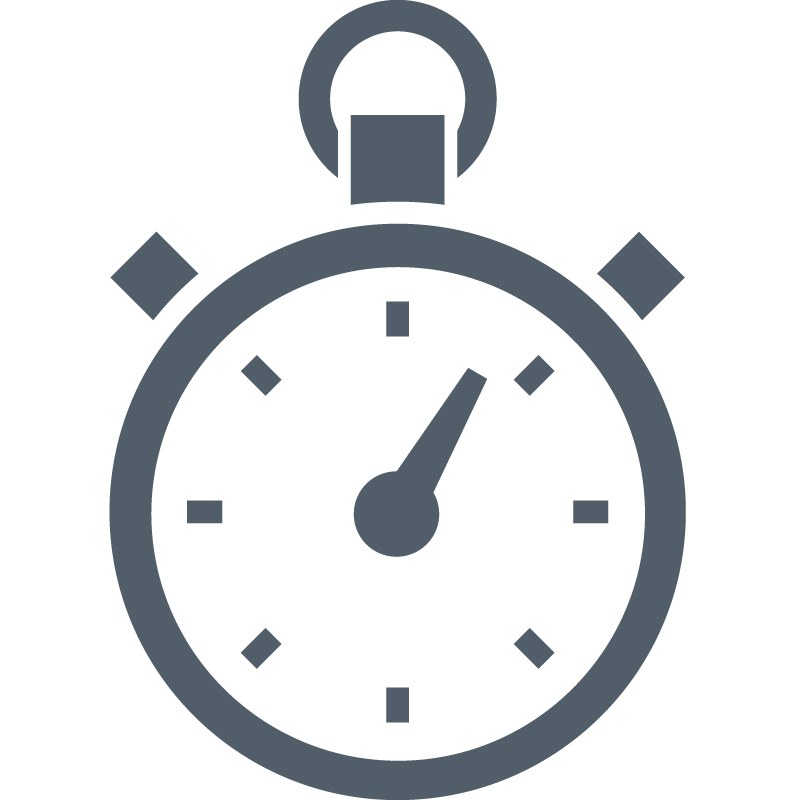 seconds, a GTF takes off somewhere in the world.
More than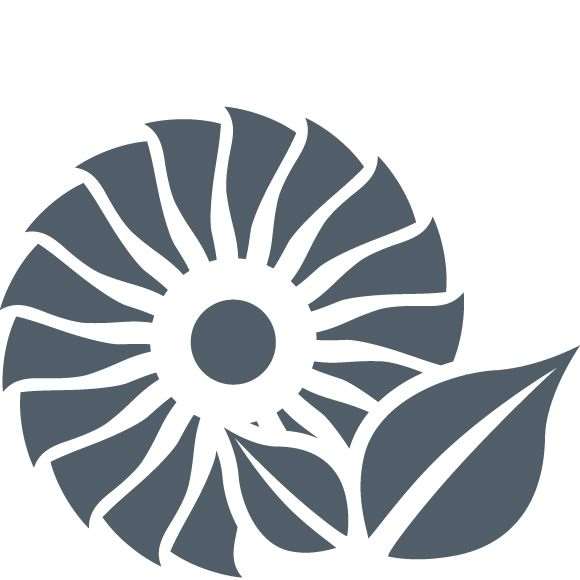 billion liters of kerosene were saved over 18 million flight hours.
More than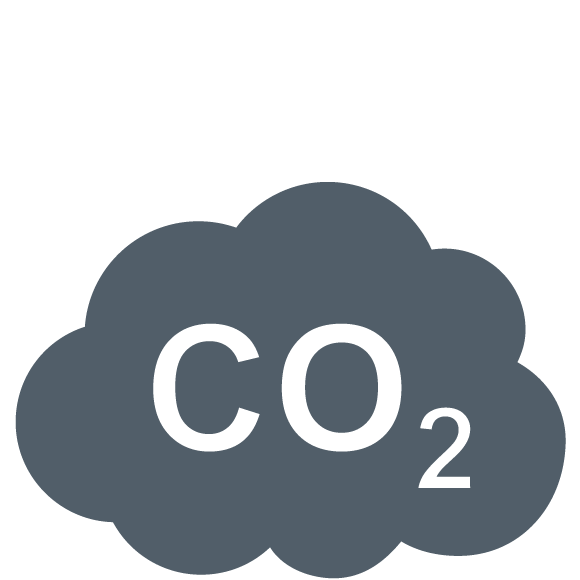 million metric tons of CO2 were thus also saved.
Evolutionary and revolutionary concepts for climate-neutral aviation
Together with our partner Pratt & Whitney, we are offering a highly efficient propulsion concept: the GTF engine family, used in modern narrowbody aircraft (A320neo as well as Airbus A220 and the Embraer E-Jet E2 family). Compared to the previous generation, engines of the GTF family reduce energy consumption and CO2 emissions per trip by 20% each. Flight testing of the GTF Advantage, a technologically enhanced GTF version for the A320neo family, began in the year under review.
This engine family has become a major business success and measurably reduces the burden on the environment: This first generation has already enabled airlines to save more than 10 million metric tons of CO2 in 18 million flight hours (as of Q1 2023, according to information from Pratt & Whitney). It also brings significant improvements in terms of NOx emissions, which are 50% lower than those of its predecessor.
To exploit the GTF's full potential, MTU is working with Pratt & Whitney to prepare the next generation of the product. Many of the technologies required for this are being developed as part of the German Federal Aviation Research Program (LuFo). In its second round, LuFo approved several collaborative projects on new compressor and turbine technologies in 2022. Numerous drafts submitted by MTU were also approved during the draft phase of the third LuFo round. The main focus here will be on improving component efficiencies as well as materials and digitalization.
Sustainable aviation fuel
DROP-IN
The GTF Advantage will be designed for this operation.
Sustainable aviation fuel (SAF) will play a major role in efforts to achieve climate neutrality. SAFs can be used in admixtures of up to 50% as a "drop-in" fuel—i.e., without the need to adapt the aircraft or engine. MTU maintains an ongoing dialogue with relevant stakeholders and participates in studies to support the introduction of SAF; for example, through its membership in the Aviation Initiative for Renewable Energy in Germany (aireg e.V.), an association of airlines, manufacturers and research institutions. An aireg study on sustainable fuels published in 2022 with the involvement of MTU highlights the great potential of SAF.
A feasibility study on electricity-based SAF was completed in 2022 as part of the CleanTech in Aviation working group, of which MTU is a member and which is chaired by the Bavarian Ministry of Economic Affairs, Regional Development and Energy. The working group aims to set up a power-to-liquid plant in Bavaria for the production of SAF.
From evolution to revolution – We go one step further
Our WET concept: Wet combustion thanks to the Water-Enhanced Turbofan
As outlined in our Claire agenda, purely evolutionary technology development will not be enough to achieve climate neutrality by 2050. Revolutionary propulsion concepts are needed. MTU's favored technology is the Water-Enhanced Turbofan (WET). Utilizing thermal energy from the exhaust gas stream, it uses a steam generator to vaporize water, which is then injected into the combustor. The water for this purpose is extracted from the exhaust gas by means of a condenser. "Wet" combustion of this kind massively reduces nitrogen oxide emissions, while also substantially decreasing fuel consumption, CO2 emissions and the formation of contrails.
Flying Fuel Cell (FFC): Virtually emissions-free
Another revolutionary propulsion concept is the full electrification of the powertrain. The MTU concept is called the Flying Fuel CellTM (FFC) and is set to be deployed soon on short-haul routes in regional air traffic. This propulsion system does not produce any emissions of CO2, NOx or particulates; MTU has been able to win research support for this concept, particularly in the context of the third LuFo round—several project outlines for the development of an aviation-optimized system received positive responses.
Even if 2050 still seems a long way off, urgent action is required now, as aircraft development and product cycles are measured in decades. If we are to shape the future of aviation, a number of key developments must be set in motion today. MTU has embarked on this journey with its Claire technology agenda. In keeping with the MTU Principles: We shape the future of aviation—a green future.
---
Services & tools
---