Strengthening knowledge economies and local communities
Corporate social responsibility
Our contribution to social development is focused primarily on research, education and training. In addition, we support social projects that have a local impact close to our sites.
---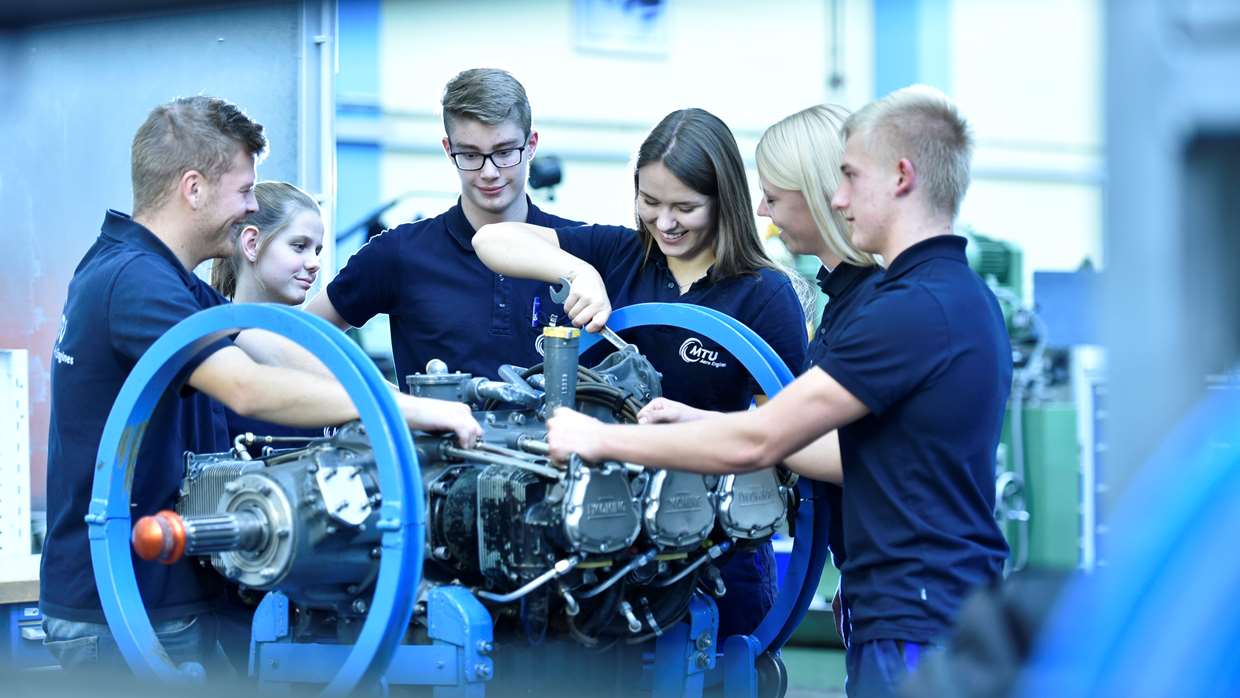 Corporate social responsibility is an integral part of the MTU Principles, one of which states: "MTU takes its responsibility for the environment and society seriously." At many of our sites, we are a major local employer offering a wide variety of attractive jobs in a high-tech environment. This has a positive effect on the local employment situation, including in less economically successful regions such as Brandenburg, Germany. We also offer apprenticeships in various trades in Germany. We generally take a long-term approach to employment. In addition to training and developing our employees, we invest in the expansion of our sites, as we are currently doing with several building projects at our Munich location, an extension in Hannover and the construction of a new repair site in Serbia. These investments strengthen the local economy and job market, and in turn have a positive effect on social aspects such as infrastructure and prosperity. We also contribute to society through the income tax we pay. → How we add value through our economic output
As we drive aviation technology forward, we rely on a new generation of skilled employees and an innovative business environment. Therefore, our concept of corporate citizenship revolves around science and engineering initiatives. We seek out interaction and collaboration with the world of science and research and foster dialogue with young people and new talent.
We have built strategic alliances with research partners to foster links between universities and industry and to safeguard our capacity for innovation. Together with partners from industry, research and teaching, we have built up a strong technology network. → Our technology network
---
In the Sustainability Program 2025+, we formulated goals for research collaborations, corporate citizenship and employee engagement.
---
Training and apprenticeships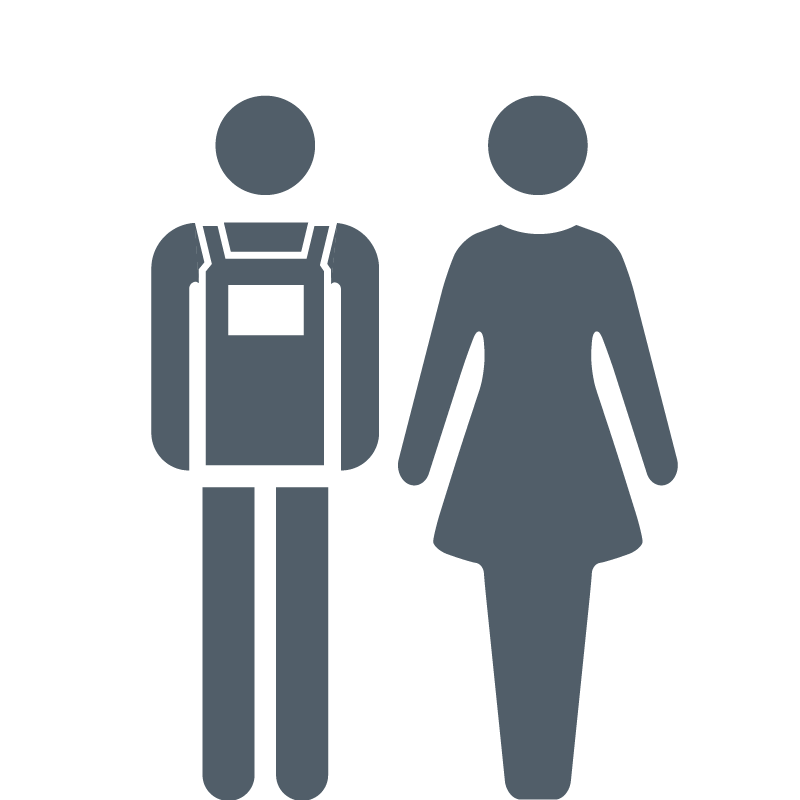 is the number of future aviation professionals we had on board with us at MTU last year—more than in previous years. They complete a two- to three-year apprenticeship based on Germany's dual-track system or an 18-month on-the-job training course at our site in Canada.
We offer young people a solid grounding in various trades. In 2021, we had a total of 349 apprentices (2020: 324) learning a trade at MTU, which corresponds to 3.3% of our total headcount (2020: 3.1%). In Germany, where most of our apprenticeships take place, the share was 3.8%. As part of the dual-track training system, we pursue an integrated approach that combines technical qualifications with methodological and social skills. It gives our apprentices experience in all aspects of the company, including health management, environmental protection, social values and our no-blame culture. To this end, we organize special awareness days on selected aspects (occupational safety, environmental protection). At our new site in Serbia, we are currently preparing a local training program for aviation industry specialists based on Germany's dual-track system. MTU also collaborates with German vocational academies in Stuttgart, Ravensburg and Berlin as well as with Baden-Wuerttemberg Cooperative State University to offer practical courses of study in business administration, information technology, mechanical engineering and business engineering. In addition, we participate in numerous educational projects and initiatives for children and young people → Diversity & inclusion, → Employee development.
Collaborations with schools and universities
We run a series of sponsorship schemes at the University of Stuttgart and the German Aerospace Center that support young researchers for a number of years after they finish their degrees, and we provide financial backing for a Deutschlandstipendium, or "Germany Scholarship," at Leibniz Universität Hannover and Technische Universität Braunschweig. Together with Technische Universität Braunschweig, we operate a maintenance laboratory to enable students to experience engine maintenance at our premises as part of their master's studies. In cooperation with the Business4School project, an initiative that aims to foster business skills in schoolchildren, HR and Controlling managers at MTU Maintenance Hannover give insights into their work in lectures at local schools. Our international locations also work together with selected universities and colleges in their regions: MTU Aero Engines Polska has established an alliance with the Lezajsk Technical School and the University of Science and Technology (AGH) in Kraków, and MTU Aero Engines North America has a partnership with the CREC Aerospace Academy. Our engineering subsidiary in the United States also financially supports the Eurotech scholarship program at the University of Connecticut.
Our long-term programs include a foundation through which we support highly talented young women studying scientific and technical disciplines. As well as providing financial grants, the MTU Studien-Stiftung offers personal advice and mentoring to help students get started with their careers. Employees also volunteer in the foundation.
MTU research experts give regular presentations and guest lectures at universities. We provide a significant proportion of the lectures for the engine technology course at the Brandenburg University of Technology (BTU) in Cottbus. MTU has endowed a chair for aircraft engine structural mechanics at the University of Stuttgart as well. We offer trainee programs, dual vocational training, work placements for high school students, work experience for students and opportunities for writing bachelor's/master's/doctoral theses at our European sites. These are key factors on the labor market. In 2021, there were 397 students working with us in a wide variety of areas as part of their undergraduate or postgraduate program, or working during school vacations.
Each year, MTU confers the Wolfgang Heilmann Science Award for outstanding achievements by talented young students performing research in the field of aircraft engines at Karlsruhe Institute of Technology. In addition, we are an industry sponsor of a prestigious German award for aerospace journalism.
MTU is a longstanding partner of
Jugend forscht
For several years now, MTU Maintenance Hannover has supported the Jugend forscht initiative in Hannover through its involvement as a partner. The regional contest is designed to get young people interested in STEM subjects. "Let there be a future" was the motto for the 2021 edition of the competition. Due to the pandemic, the competition had to be held online only, but many young researchers did not let that dampen their enthusiasm. A total of 59 projects were submitted to the regional contest in Hannover by 101 schoolchildren.
Our local activities
We support various social institutions. These are usually charitable organizations, preferably with a social focus, to which we provide assistance in the form of financial or in-kind donations. A key factor in selecting recipients is a local/regional connection or a thematic link to our business. We prioritize support for specific projects over general institutional funding. The MTU subsidiaries concerned select these projects and participate in them on their own initiative, following careful research and consideration. Internal guidelines govern the granting of donations and sponsorship, and a centrally managed clearance and approval process ensures that the rules are adhered to.
Donations and sponsorship in 2021 (distribution in %)
In the reporting year, we supported around 70 projects, institutions or organizations. Together with regional partners, we also achieved local goals that we could not have met on our own. For example, MTU is committed to the Munich Business Climate Pact and makes a local contribution to sustainability through carsharing services. And we provide the TurBienchen daycare center, a parent-led initiative situated close to the company gates in Munich, with ongoing support in the form of financial and in-kind donations.
Further institutions that we supported in 2021
Aktion Kindertraum for children in need, Hannover

BayWa Foundation for healthy nutrition and renewable energy, Munich

Bavarian Red Cross, Munich

Centrum Medyczne Zdrpwia, "Health & Life after Covid-19" Congress, Rzeszów

Condrobs e.V., a charity for helping disadvantaged people with addiction and other problems

Irene Children's Home, Langenhagen—taking the kids on a day out to the zoo

Die Arche (The Ark), a charity devoted to improving the lives of children in Potsdam

Hospital No. 2 (ventilators), Rzeszów

MTUlandia public playground (photovoltaic panels and sound system), Rzeszów

The University of Connecticut Foundation, Inc.

Verein für krebskranke Kinder e.V., an association to help children with cancer, Hannover
Wide range of activities at our locations
We welcome our employees' voluntary efforts to support good causes. This is covered by an internal company agreement. Our apprentices volunteer in a variety of ways, for example by collecting returnable bottles from the break rooms and donating the deposit, or by clearing nearby streets of litter during a public action day. Employees in the United States have collected donations for food banks. In Germany, the company allows staff to undertake projects during their paid workday with the German Federal Agency for Technical Relief or the volunteer fire department, and offers the services of lay justices for labor tribunals and social justice courts and of examiners for the Chamber of Industry and Commerce.
Emergency catastrophe relief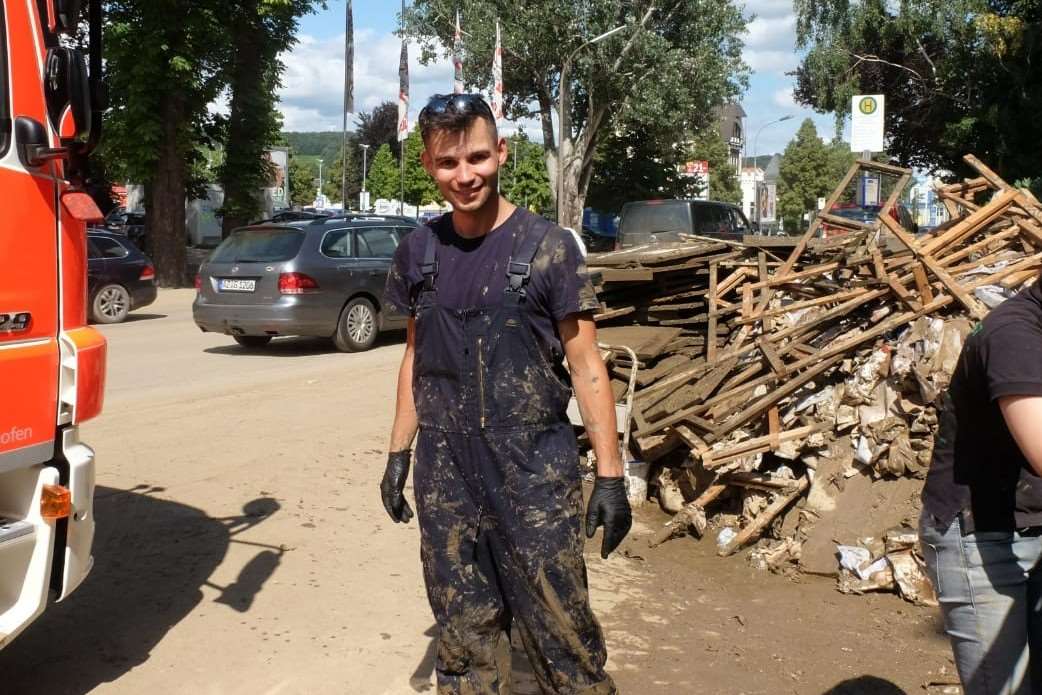 In addition, we help out in emergency situations with spontaneous financial aid. In response to the devastation caused by flooding in several regions of Germany in the summer of 2021, MTU donated a total of EUR 100,000 to the Red Cross and other aid organizations and initiatives. Some of this money went to local charity drives, especially in the affected region of southern Bavaria. Employees pitched in with the volunteer fire department or helped with the German Federal Agency for Technical Relief's clean-up work.
Current assistance for Ukraine
MTU is appalled by Russia's military attack on Ukraine. We are following developments with great concern. Our solidarity is with the Ukrainian people who are suffering from the war or are being forced to flee their country. As a company, MTU also supports the Ukrainian population in this emergency situation and to date has donated some EUR 200,000 to international and national aid organizations. In addition, employees have launched aid measures and initiatives at MTU, are volunteering at the Polish border to Ukraine or in shelters for refugees from the war-torn regions, or are donating money, clothing and toys. Some are taking refugees into their homes. This varied and exceptional involvement is worthy of our appreciation and utmost respect.
Our location in Rzeszów, MTU Aero Engines Polska, is situated close to the Ukrainian border. From the first days of the war, employees there have helped women, children and older people on the border to Poland. In the meantime, a team of MTU employees has set up an emergency relief organization for Ukraine that matches up volunteers, aid packages and goods with people who need help. Many colleagues are engaging in the in-house MTU initiative. The cafeteria, meanwhile, takes care of the meals for refugees who are staying at the homes of MTU employees.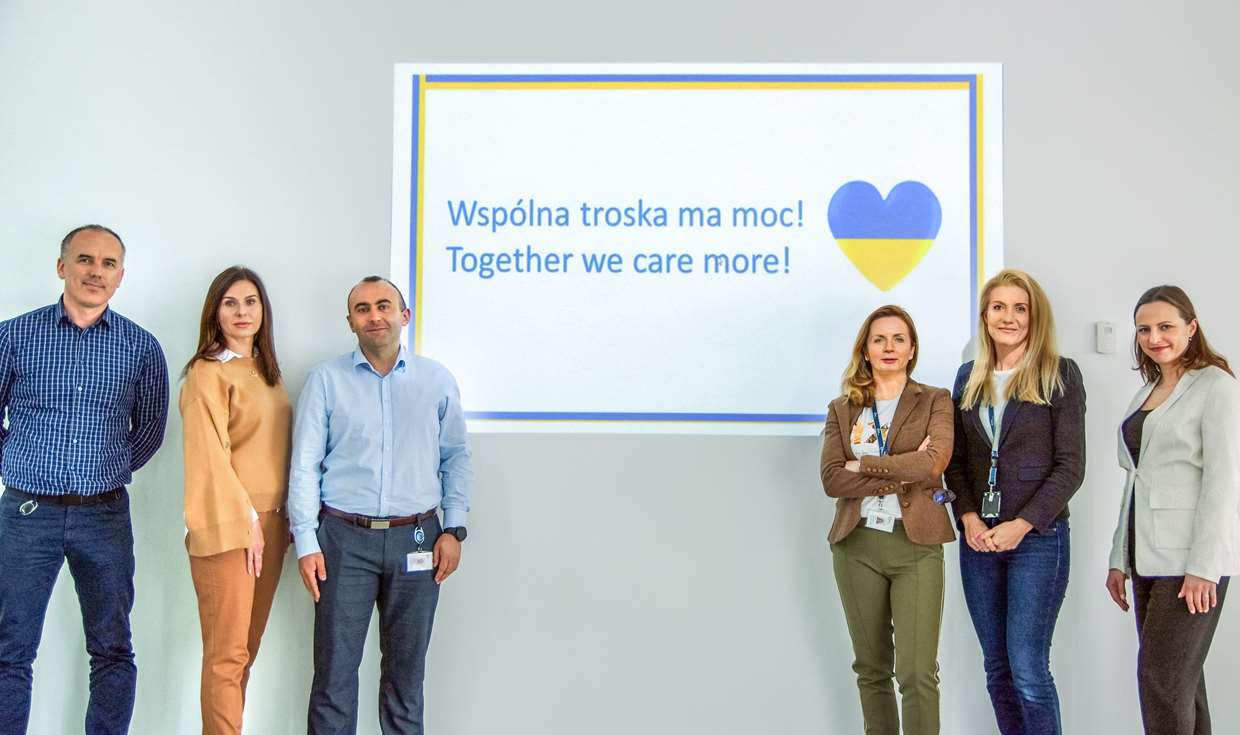 As an employer, we provide all employees that want to help on-site or take in refugees at their homes with non-bureaucratic and individual support—for example, by giving them flexible working hours or time off work. In our company's social intranet, we have set up a Ukraine forum where employees can share knowledge and find out information.
MTU supports these organizations as part of its Ukraine aid
Luftfahrt ohne Grenzen (Wings of Help) e.V.

Civil Relief Munich

PAH – Polish Humanitarian Action

PCPM – Polish Center of International Aid

Polish Medical Mission

UN Refugee Aid Germany
---
"We call them our Ukrainian families"
You established a team for Ukraine emergency relief. How did this team come into being?
February 24, 2022, will be a day we will always remember, as it has changed our perspective of the world around us. Soon afterward, the first huge wave of Ukrainian refugees crossed our border to Poland. Seeing all these petrified and exhausted immigrants, we were shocked and speechless, but certain that we had to act immediately. We, as MTU Aero Engines Polska, made a unanimous decision to start helping them.
Our first joint aid action was to organize a collection of essential items for refugees and to bring them to the border crossing. At the same time, we started thinking about what else we could do. A team of seven employees was established spontaneously. All of us were eager to help, motivated and full of ideas that needed to be put into practice.
At the very beginning, we met daily to brainstorm and analyze the dynamic situation so we could provide our help in the most efficient way. Our objective was clear: we knew our assistance could not be limited to a one‑time action, but that we needed to provide it responsibly by taking a short-, medium- and long-term approach. We also had to bear in mind that needs might change along the way, just as the range of help might.
In the meantime, you have created an online tool for aid needs.
With the situation constantly changing and the need for aid growing, our team was too small to make a significant difference. Fortunately, our IT came up with a solution: a platform to better organize the aid delivery and reach more volunteers among our staff members. Thanks to our employees, we have been able to collect many things so far like (various necessary day-to-day items, hygienic articles like diapers and clothing, etc.
Our company currently supports approximately 100 people (Ukrainian families being directly cared for by our employees, and persons staying in a shelter house in Rzeszów—this last is mainly mothers and children). This is the group we focus our activities on. We call them "our Ukrainian families."
What are the tasks of the help team?
From the beginning, we have maintained an online list of the needs of the refugees. Many of them left behind all they had and came without any belongings. Each of these families has a unique, horrific story to tell. We are helping them with transport, organizing school or care for the children, finding medical support, sharing necessary items, going with them to local administrative offices, and assisting them in the job search. Our goal is to provide them with a kind of support that will help them to become self-reliant and independent.
Also, I have to say that we do not focus only on their material needs. We believe that "soft" actions have a significant meaning as well and let these people forget about the war in Ukraine, which is especially important for children. That is why we organized an event for Ukrainian kids with support from the local movie theater. Our company provided transport and snacks for the children and their mothers. The movie was of course in Ukrainian. Seeing the smiling faces of the children was priceless and tugged at our heartstrings.
How would you describe your colleagues' willingness to help?
Our employees' compassion, response and willingness to support our neighbors in the current situation is amazing. They actively participate in our initiatives. We take joint action together as the MTU Polska community, but a number of our colleagues are also providing aid individually—for example, they have taken refugees into their own homes or have rented apartments for them. For me, it is incredible to see what big and open hearts they have.
The MTU Board of Management and our Executive Board also actively support our local initiatives and we know that all MTU employees are behind us.
Wspólna troska ma moc! Together we care more!
By being good corporate citizens, we can help achieve the following Sustainable Development Goals:
Quality education
Gender equality
Partnerships for the goals
→ Learn more about our contribution to the SDGs of the UN's 2030 Agenda
---
Services & tools
---