High standards across the entire value stream
Product quality and flight safety
Safety first—for us, safe flight operation is way more than just a legal requirement. In aviation, it is the highest priority, period. That's why we place high demands on quality and safety in our processes along the entire value chain. Not least because reliable and high-quality products are our trademark.
---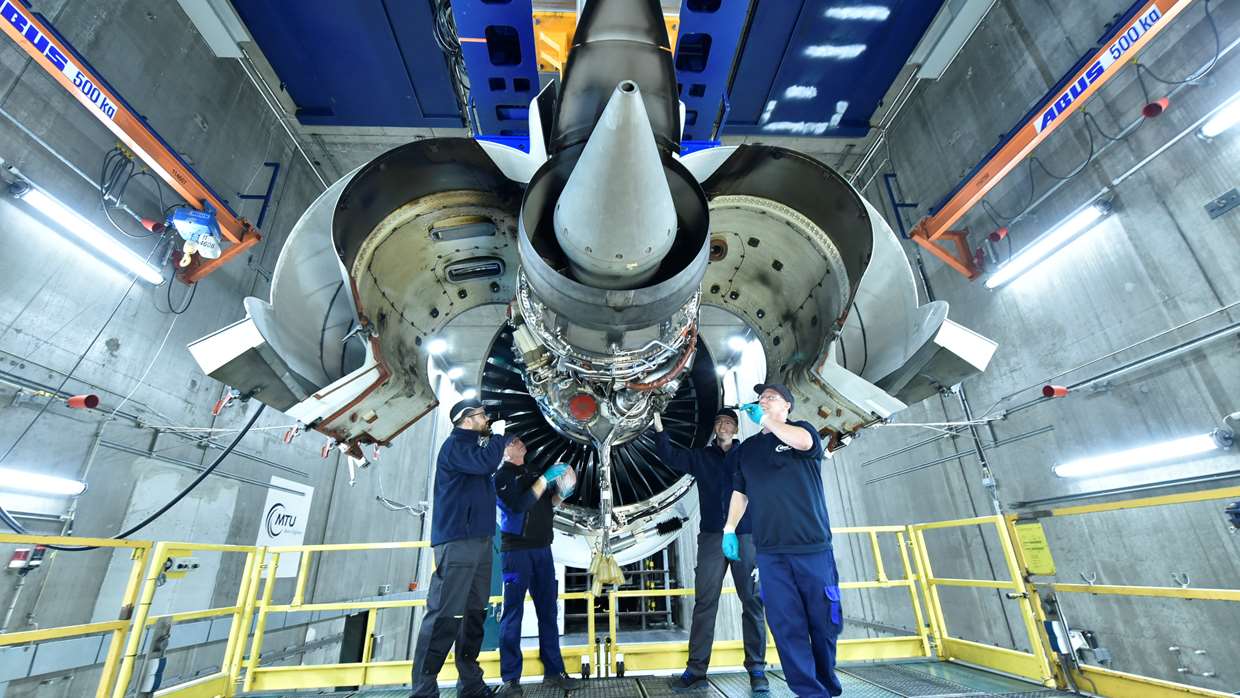 Safety is imperative in aviation, and legal requirements concerning safety are subject to strict monitoring by the relevant authorities. This is why product quality and flight safety are just as important to us as well; this topic is one of the top priorities in our sustainability strategy. The company must comply with the legal requirements imposed upon it as an organization that develops, manufactures and maintains products, parts and equipment for the aviation industry. These include aviation-authority licenses, approvals and certifications as well as safety and environmental requirements as legally mandated by regulatory authorities. Through stringent quality standards, we ensure that these are implemented across the Group and at all levels of the value chain in accordance with the law, thus adding value for our customers and partners. Safe mobility solutions play an important role in the sustainable development of both society and the economy. Our vision is Zero Defects. In this, we stand for future-proof quality management.
A Group-wide integrated management system (IMS) ensures compliance with laws and internal regulations and clearly assigns responsibilities within the company. One principle of the IMS policy is that "safety takes priority in what we do." The quality framework is enshrined in a management manual that is binding for all employees and managers across the Group. The company's dedicated quality department, Corporate Quality, is directly subordinate to the Chief Operating Officer (COO) and reports quarterly to the full Executive Board on quality aspects and flight-related incidents. Through independent, accredited external auditors, we regularly validate and certify our IMS. MTU Safety Management in accordance with the International Civil Aviation Organization (ICAO) standard is part of the IMS and defines how to handle safety-related air-traffic events. Appropriate organizational structures and responsibilities, such as a Flight Safety Board and a Flight Safety Manager, have also been established.
High quality standards together with product safety and reliability are enshrined in the MTU Principles as key corporate objectives. MTU's quality vision for 2025 also pursues error-free quality and product safety, as well as high customer satisfaction.
Focus on the entire lifecycle
We take into account all safety and environmental requirements of regulatory authorities in the early stages of developing new engines for later use, and compliance must be documented as part of the certification process. We employ a comprehensive testing program involving test rigs and test series to validate the safe flight operation of our products. This includes being able to ensure safe operation during a hailstorm or a bird strike (following a bird ingestion event) and complying with strict limits on pollutants and noise emissions. MTU components frequently exceed aviation authority requirements, because our customers demand high standards when it comes to fail-safe operation and eco-efficiency. In addition, our manufacturing and maintenance of engine parts and modules meets all required occupational safety and climate protection standards.
We examine our engine modules for their impact on the environment, health and safety throughout their development, production and operation lifecycles. Accordingly, we cover all major stages of a product's service life. The key to our continuous progress is the development phase. Our mission is to design every new engine we collaborate on so that it is greener, quieter and more fuel-efficient than its predecessor.
We use only fault-free and clearly identified components that have been approved by the appropriate aviation authority and are based on approved development documentation. They must also have been produced or maintained in compliance with aviation regulatory processes by a company officially authorized to do so.
Breaches of compliance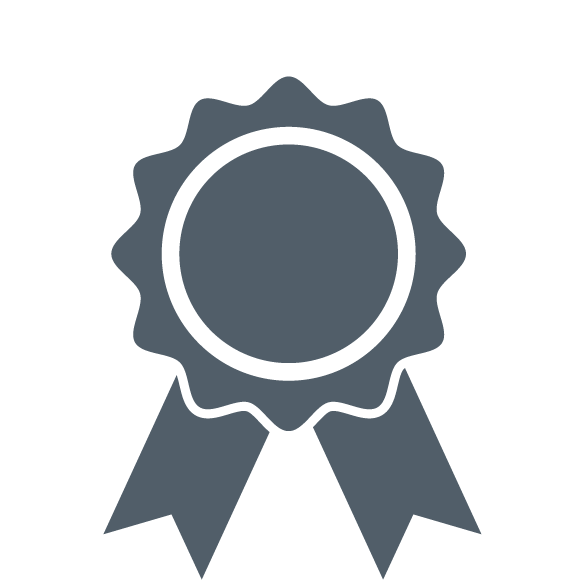 We met our claim once again: in 2021, we didn't record a single breach of legal or internal compliance regulations with regard to the quality and safety of our products.
The aviation sector has strict rules governing documentation in order to verify the airworthiness of components and engines. There must be no gaps in documentation for the product's entire service life. We hold our suppliers to the same standards and audit them regularly to ensure compliance. To ensure quality and safety requirements are upheld, we have implemented comprehensive monitoring and testing processes along the entire value chain. Safety-critical components (engine components are categorized into various safety classes) are subjected to particularly rigorous testing to verify their technical quality. Strict requirements also apply to materials. Since fail-safe materials are a basic prerequisite for aviation safety, all engine components, including all materials we use, must be approved by the aviation authorities after undergoing extensive test series.
In the reporting year, once again there were no breaches of statutory regulations regarding compliance in connection with the purchase or operation of our products that resulted in a fine, sanction or warning for MTU.
We are sustainably expanding our quality management
At MTU, we develop and refine our quality system together with our standards and regulations on an ongoing basis. This involves applying the ideas that emerge, for example, from collaboration in the Aero Engine Supplier Quality Group (AESQ) or from regular exchanges of experience and information among our quality managers in the aviation industry. Continuous development primarily concerns MTU's body of rules and regulations, its internal quality reporting system and especially the digitalization of quality processes.
We include all our employees in our high quality standards and provide key information across all locations through our Q.net quality network. In addition, several times a year we raise employees' awareness of quality issues across the Group by providing them with relevant information (Q Info bulletins and lessons learned). We provide managers and employees with training on quality issues specific to the individual sites. All employees receive IMS training. In addition, we are committed to a positive no-blame culture at MTU, characterized by openness and collaboration, and provide regular training on this subject.
We have customers and authorities conduct regular internal and external audits of quality issues to ensure that the uniformly high standards within the company are adhered to and that they comply with the regulatory requirements. Last year, some of the audits took place online in remote mode.
New quality activities launched
As part of the quality vision for 2025, the reporting year saw the launch of the Passion for Quality initiative at our Munich site. This initiative aims to make all employees even more aware of quality issues along the entire value stream and to employ best practices to further raise quality, especially through preventative methods. In addition, the MRO Network Development project was launched at our maintenance locations with the goal of standardizing core processes in commercial engine maintenance. At our sites in Munich and Rzeszów, we launched a project designed to implement company-wide standardized requirements for MTU quality management.
High customer satisfaction is our goal
A high level of product quality and safety is crucial for customer satisfaction and our competitiveness. "We increase the satisfaction of our customers" remained an overarching corporate objective for 2021. Secondary objectives were refined to reflect the aim of maintaining a high, stable level of on-time delivery and quality. IMS, our certified quality management system, supports us in ensuring customer satisfaction, process orientation and continuous improvement in all phases of development, production and maintenance. IMS takes into account, for example, the requirements of the standards ISO 9001, EN/AS9100, ISO 14001/EMAS and ISO 45001, and serves as a model approach in the aviation industry.
We set great store by customer complaints as an indicator of their satisfaction with the quality of MTU products. We follow up and analyze all customer complaints relating to products delivered in substandard quality. Appropriate measures are then defined and implemented so as to permanently eliminate the cause of the defects. Success of these measures is closely monitored. Customer complaints are assessed at the site level. For the majority of sites, the number of complaints in 2021 increased compared with the previous year. This is due mainly to shifts of responsibility for components within the location network and to higher workloads compared to 2020, the first year of the pandemic.
In the 2022 business year, we will also strive to achieve high performance and quality for our products and services.
Measuring customer satisfaction
MTU Maintenance offers maintenance and additional services for aircraft engines and industrial gas turbines, and is thus active in the end-customer business. Direct interaction with customers, specifically airlines, leasing companies and energy producers, forms the basis of customer care. Once a quarter, we use an IT-based "voice of the customer" module to measure current customer satisfaction levels for our Hannover, Ludwigsfelde and Vancouver sites and for all main products. Each customer has the option of providing feedback about product quality, service, logistics and contractual terms. We use this valuable feedback to identify areas for improvement and initiate measures accordingly. Doing so allows us to continuously optimize our performance, increase customer satisfaction and stay competitive.
In addition, MTU Maintenance Lease Services runs its own system for measuring satisfaction in the engine leasing and asset management business.
More information about dialogue with our stakeholders
---
Services & tools
---